Are you having trouble selecting the best food to cater for a party?
After more than a decade of catering experience, you'll be shock to know, what I found out…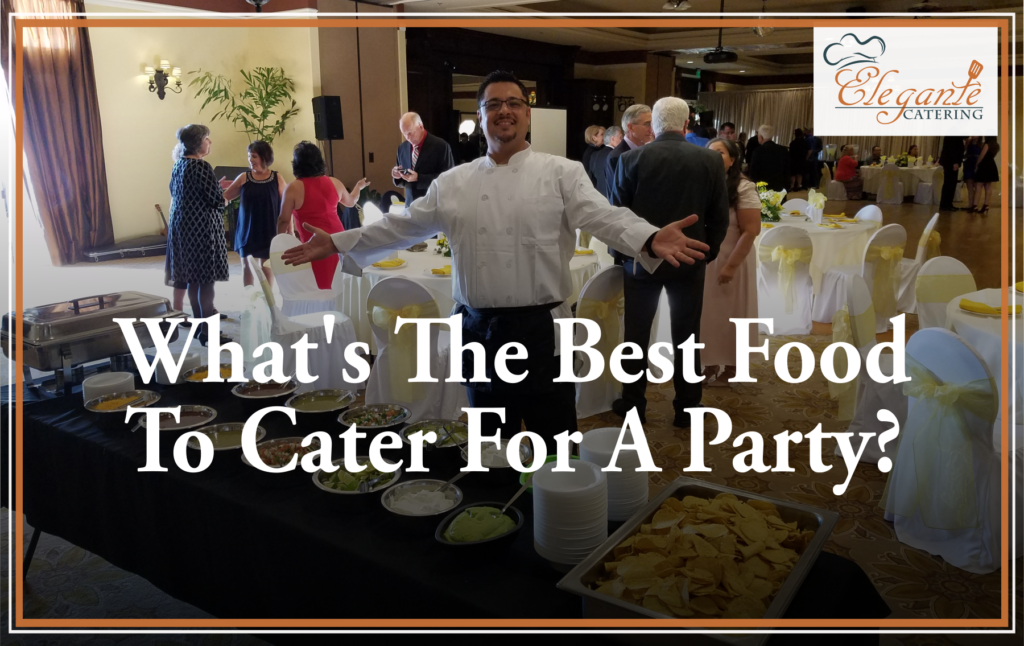 With so many food choices out there for catering a party, it truly can be overwhelming!
This is why most people tend to go back to the same old boring options of food for their party.
How many times have you organized an event, wanting to serve something different, something GREAT, yet served Pizza instead? or that long sandwich Sub? how about Hot dogs?
This food is OK, it gets the job done, but it wont get your taste buds excited or your guests.
So what is the best food to cater for a party?
Over my ten years in the catering industry I have found out that there are 3 very important elements that will make the best food for any party.
These are…
Awe Factor
Speed of Service
Simplicity
Having all these 3 elements will ensure that you picked the best food to cater for a party!
Now allow me to guide you through each one in more detail, so that you'll have a better understating and make a more educated decision.
Awe Factor
Food is a big part of any party, why else would you be stressing about it right?
Someone once told me that guests tend to remember 2 things from any party.
They remember the great time they had.
They remember if the food was awful or great!
The Best Food To Cater For A Party needs to smell good and taste good. But more importantly you want your guests to rave about how an amazing job you did with the food.
Here at Elegante Catering we've formulated 3 different menus that are guarantee to have your guests in an Awe State!
Let me share with you some of the pictures of our plates, so if you're that DIY type of person, you may get some great ideas from our menu.
Of course we'll start with our famous taco bar menu! This is cooked up by our very own in house Taco Specialist!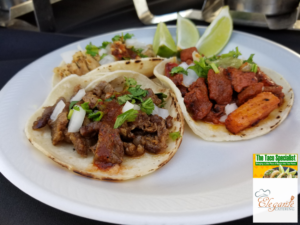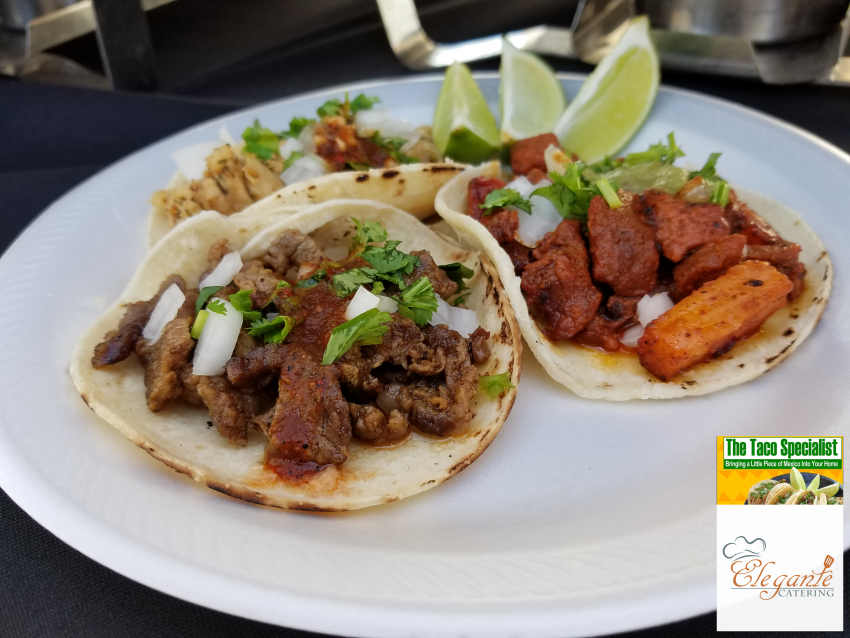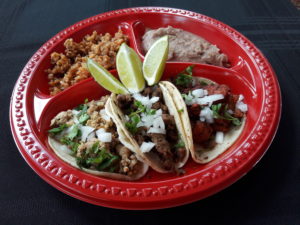 Tacos are always popular and if assembled correctly and cooked right, they'll have all your guests thanking you for a great event!
Next up for the Awe factor is the Fajita Bar! This plate will certainly amaze all your guests.
Like all of Elegante Catering menus everything is made with the best ingredients and on location! Take for instance our Steak and Chicken Fajitas…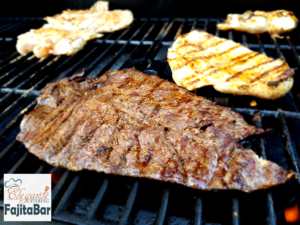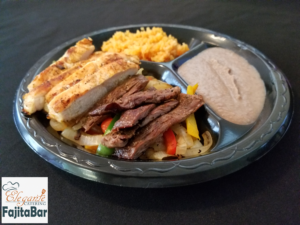 Here is something that will Awe everyone…
The last pictures I would like to share are from our Pasta Bar Menu.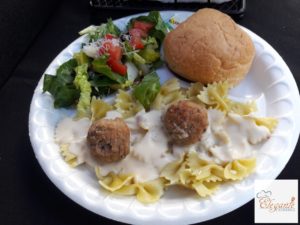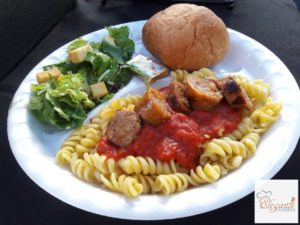 Makes your mouth water, doesn't it?
The truth is that you can never go wrong with serving your guests Tacos, Fajitas or Pasta to receive that Awe reaction!
If you would like to get a quote on any of of our menu call (909) 559-1561 or Click Here to fill our our quote form.
Speed of Service
Speed of service is the second thing you need in order to have the best food to cater for a party.
If you have slow service, where your last guest takes an hour or more just to get their food, it will spoil their experience of your event.
Most likely guests will be hungry, and even when they don't say anything, they want to be able to get serve as fast as possible.
If you are having an event where people will be serving themselves, my advice is to spread out the food. This will give enough space between food.
Also, by spreading the food enough it can eliminate some of the biggest bottle neck that is caused by a self serve buffet… chatting among guests.
If you have a small number of guests then this can actually enhance the experience by allowing everyone to mingle, but for bigger parties this can actually be a big obstacle.
When you have a bigger crowed that is all talking to each other, this can cause people to be waiting to serve themselves a very long time!
Try to make it where people get their food fast and the mingling is done in the tables.
Here at Elegante Catering we have solve this problem by designing our serving tables in such a way where the flow is steady and fast.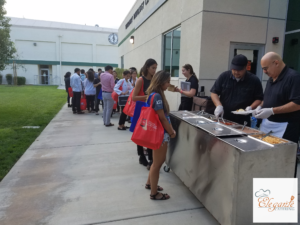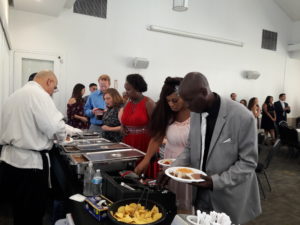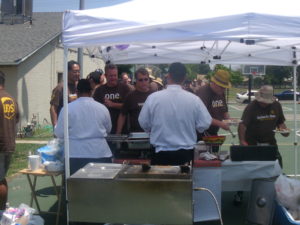 I have experienced, over my many years in the catering business, that by allowing us to serve this provides your guests with an excellent memory.
They were able to receive their food quickly and still HOT!
Simplicity
Lastly to assure yourself that you'll have the best food to cater for a party you need to keep things simple.
Of course I don't mean keep it bland!
you want your guests to have the best experience possible so that they can leave happy and full of happy memories.
again, pizza can be very simple, but it wont make any memories!
This is where it can be tricky for the "so it yourself" person, becasue in order to provide a simple feel to your menu it requires you to slave away hours in the kitchen.
If you love to get down and dirty with your cooking then with all mean go for it and create away!
But, if you want to be able to enjoy your event and the company of your guests there is really only one solution…
You'll have to hire a caterer!
I know that I'm a bit biased here, but trusts me!
As a caterer I know how many hours it takes to make sure you and your guests have an amazing meal.
It is my job to work hard so that you don't have to, and at the end make it seamed as if anyone can do it cause of how "simple" it all looks!
Take a quick peak at what I mean…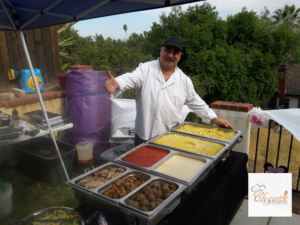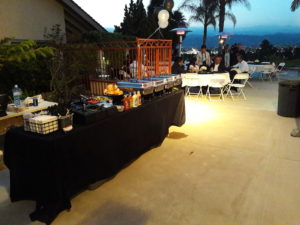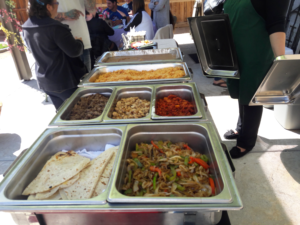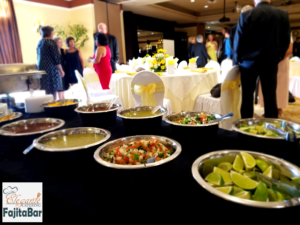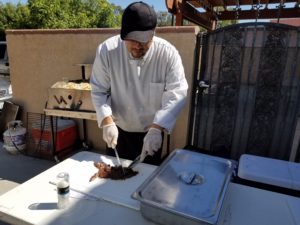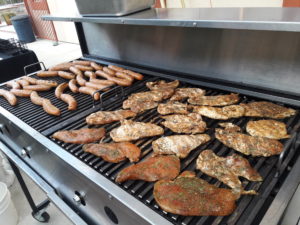 If you want your guests to be in Awe, Feed Fast and make everything as Simple for you as possible then Hire Elegante Catering!
Call (909) 559-1561 and ask for Nestor or CLICK HERE to fill out our Request a quote Form.
If you found this article helpful fell free to share it with your friends and leave us your thoughts below! Thank You!