If you are searching for a Made to Order Pasta Station, then you found the one!

What is our serving radius?
We service all of Southern California. San Bernardino county, Riverside County, Los Angeles County and San Diego County.
Take a look at this short video of our made to order pasta station.
Call (909) 559-1561 for a Quick Quote or Click Here to fill out our online "request a quote" from.
How many guests can we accommodate?
We serve a minimum of 80 guest, up to 200 guests. The bigger the guest count the more stoves we take! We like the serving line to take no more than 45 minutes.
Allow our chefs to delight and impress all of your guests.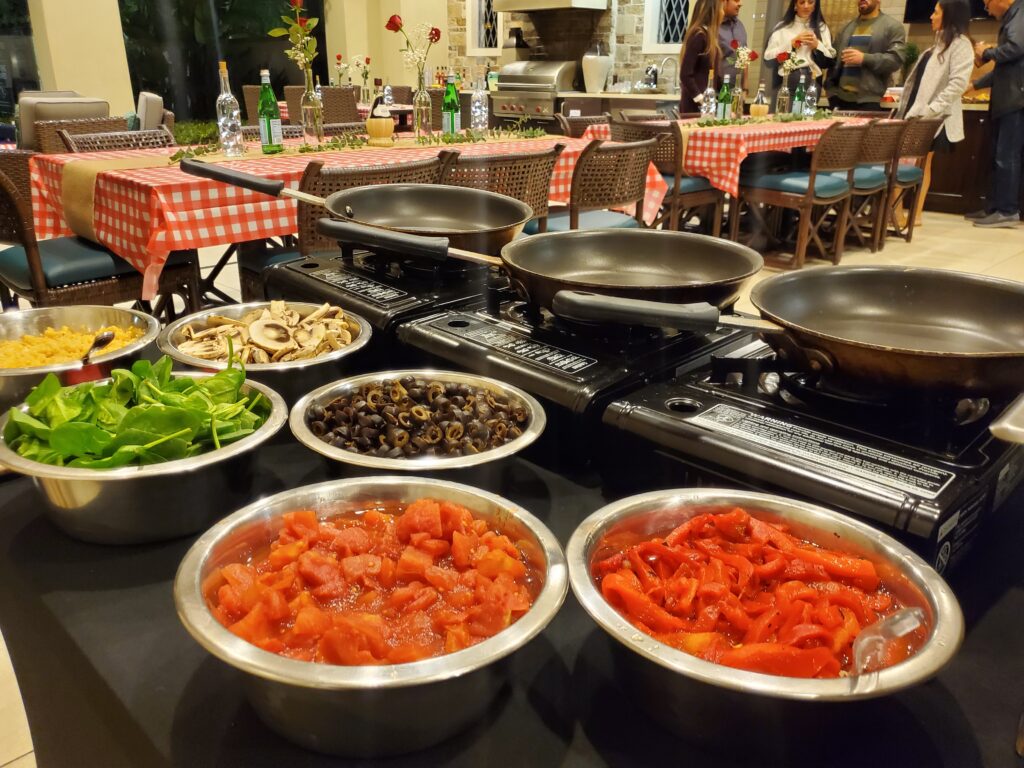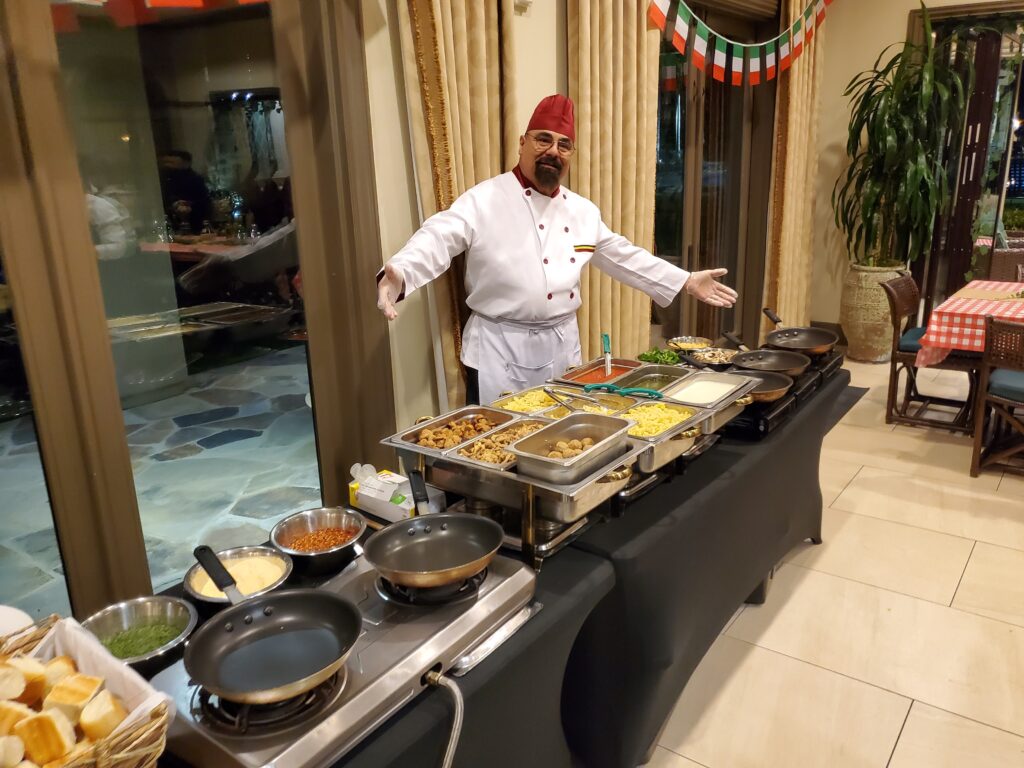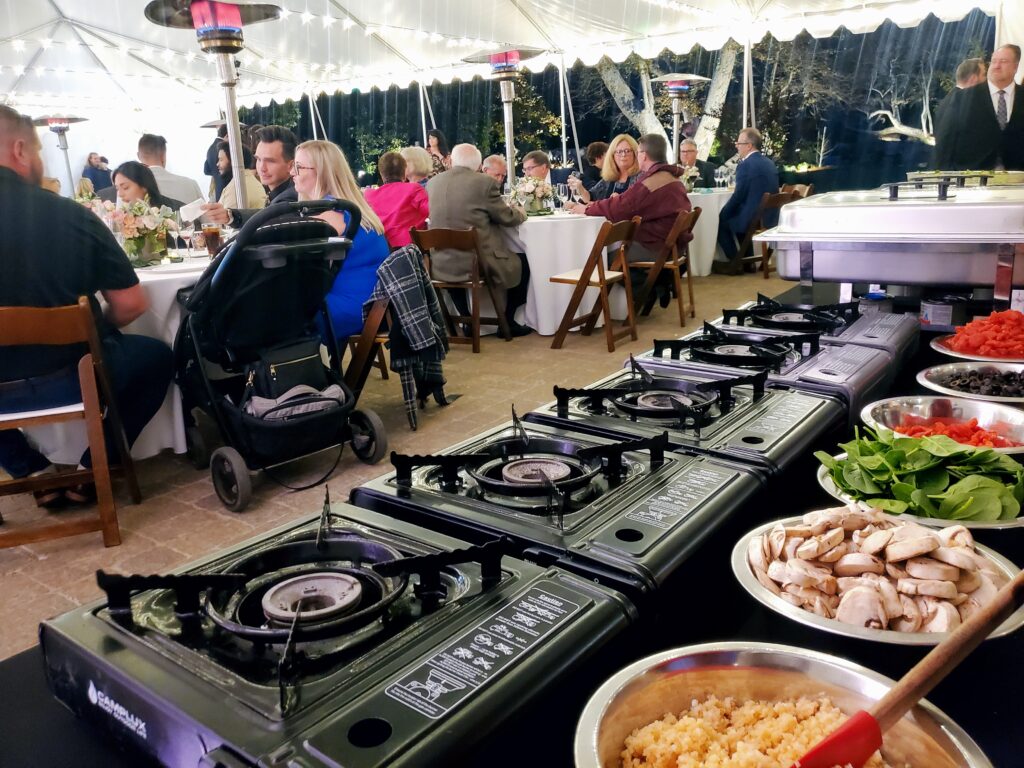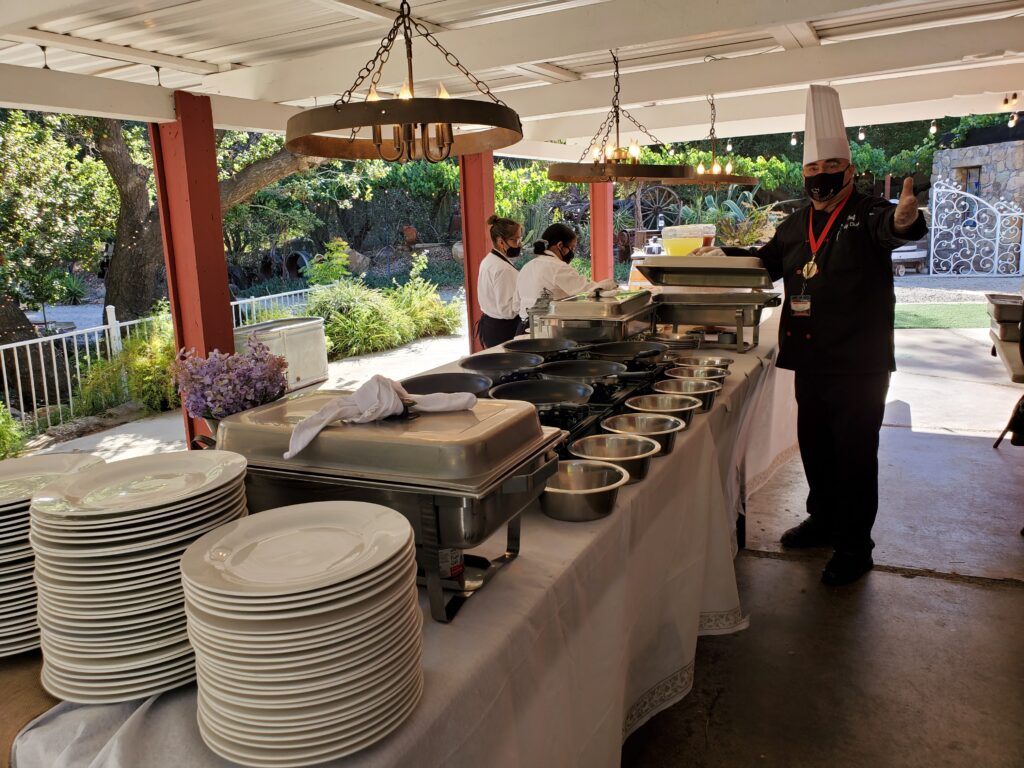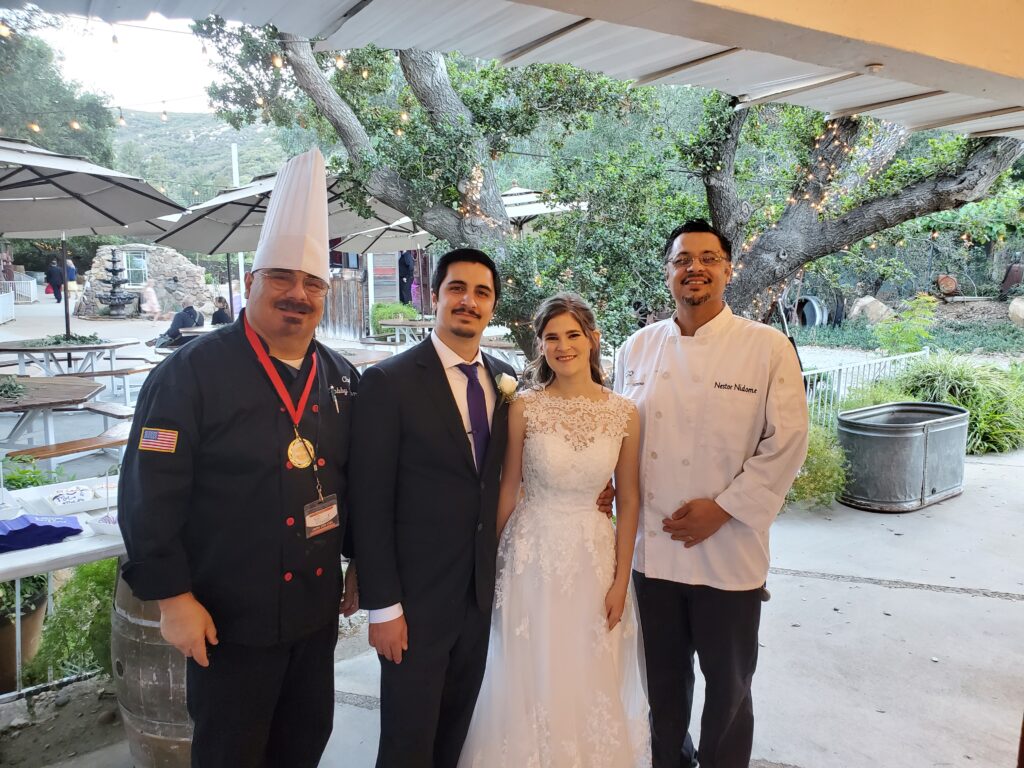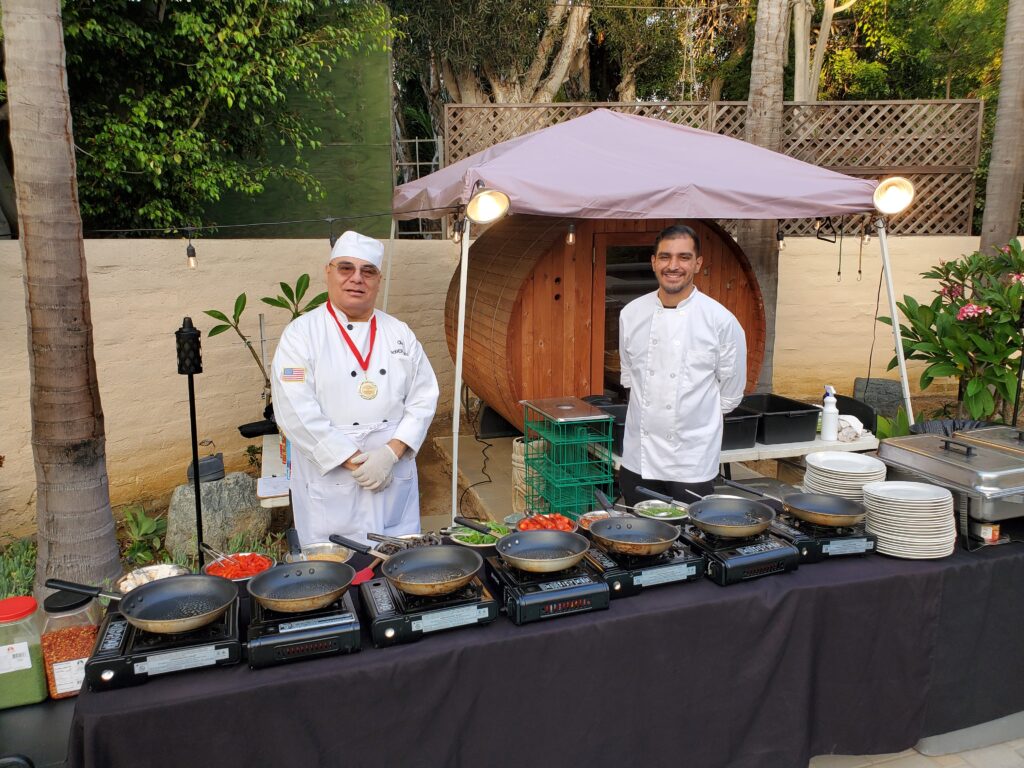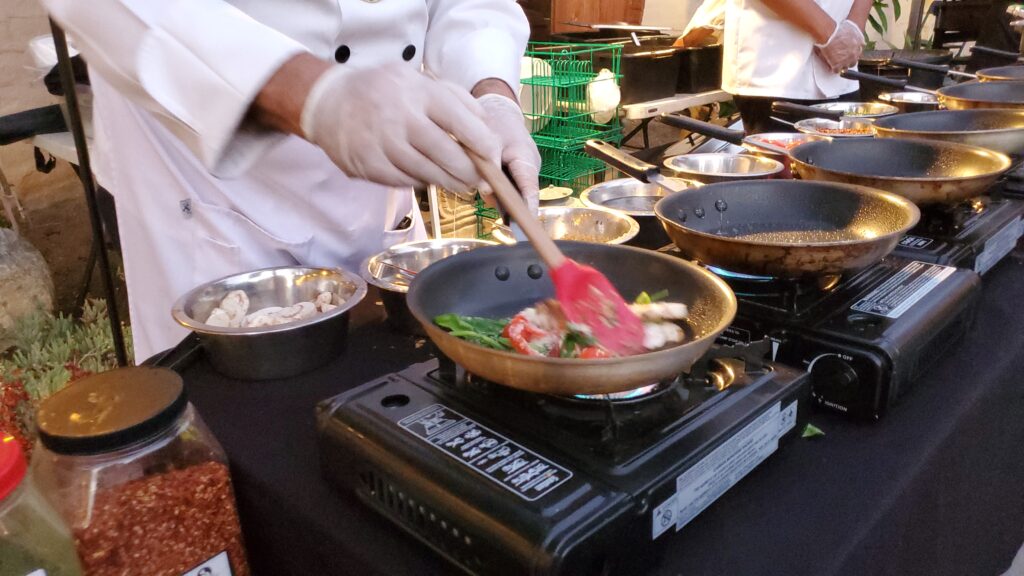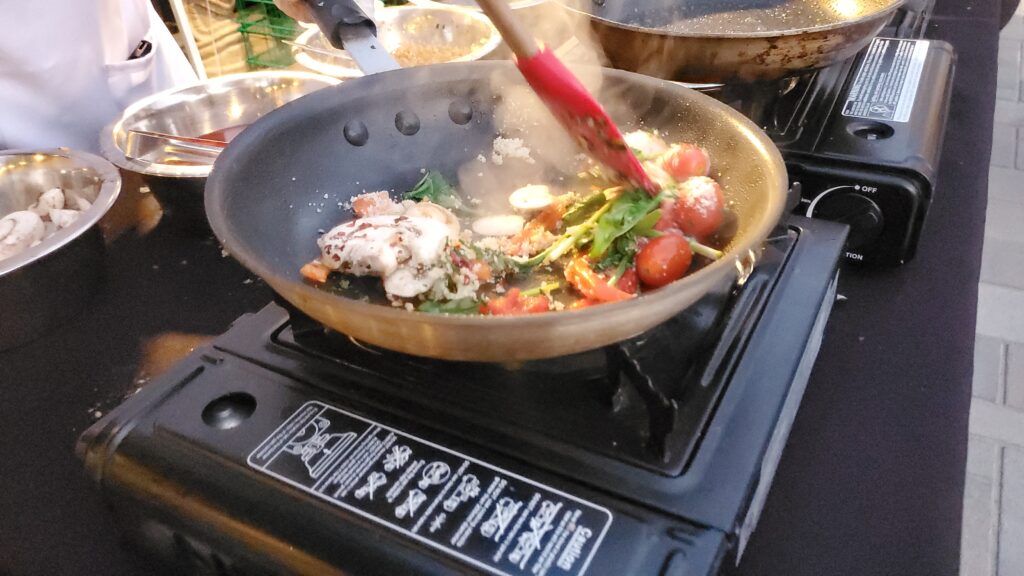 Our award winning team will help your event be memorable.
What does the Made to Order Pasta Station include?
2 Types of Pasta, Marinara & Alfredo Sauce, Grilled Chicken, Italian Sausage, Meatballs, Dinner Rolls, Individual Wrapped Butter, House Salad, 4 Types of Dressings. Topping Choices: Parsley, Red Crush Peppers, Black Olives, Tomatoes, Parmesan Cheese, Red Roasted Bell Peppers, Spinach, Minced Garlic, and Mushrooms
Plus…
It includes our Premier Tableware Upgrade: which you'll receive ceramic plates, real forks, cloth napkins and bussing
of tables after dinner.
Call or Text us for a quote at (909) 559-1561 | email us at [email protected] | or CLICK HERE to fill out our online quote form.
Made to Order Pasta Station