Are you searching for a good Pasta Buffet Catering service for your upcoming event?
Discover why Elegante Catering is leading the way in Pasta Buffets in the Inland Empire and surrounding counties!
Pasta Buffet Catering Services Your Guests Will Love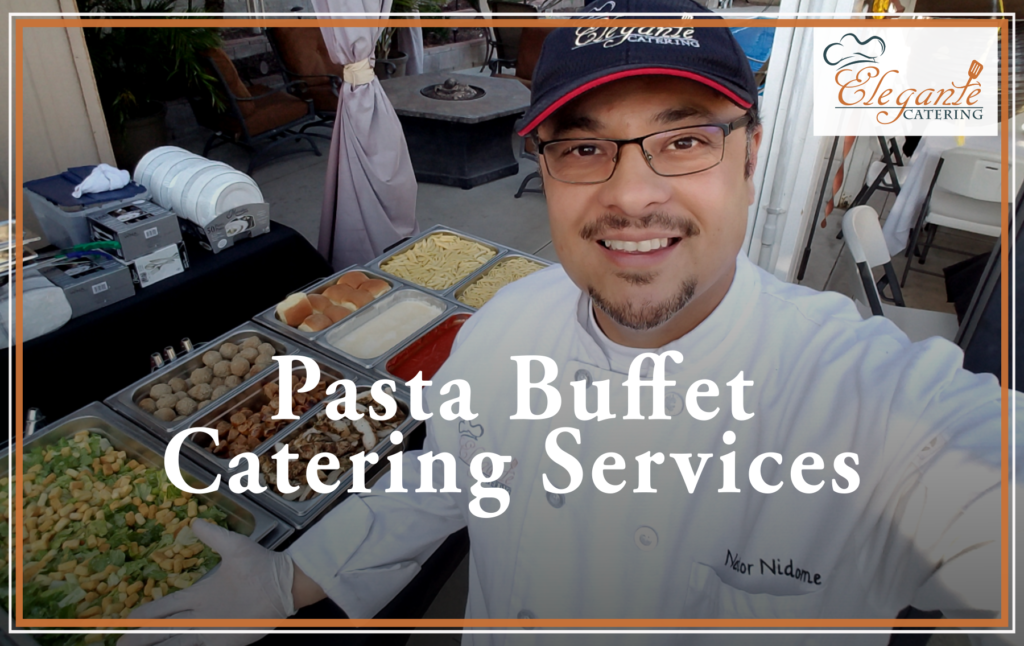 I personally love the pasta buffet menu because it's more of an upscale buffet catering service.
It seems like every single time, we've catered the pasta buffet, guests always approach us let us know how amazing and elegant everything looks!
Read what Jennifer D. had to say about our Pasta Buffet Catering on Yelp…
Read Jennifer D.'s review of Elegante Catering on Yelp
As a result, here at Elegante Catering, it's becoming one of our most popular menu.
The other menu being the Taco Man or "The Taco Specialist" in our case!
So if you're ready to get a quote, just fill out our Simple and Secure form by Clicking Here.
Pasta Buffet Catering Services
Now let me take you on a little tour…
I would like for you to imagine for a moment how your event would look like if you Decide to Book us for your Special day!
See your guests lining up as our professional catering team creates each guest's favorite plate to their own specific liking.
Then finally we hand them their delicious pasta plate were they top it off over at the Topping Station!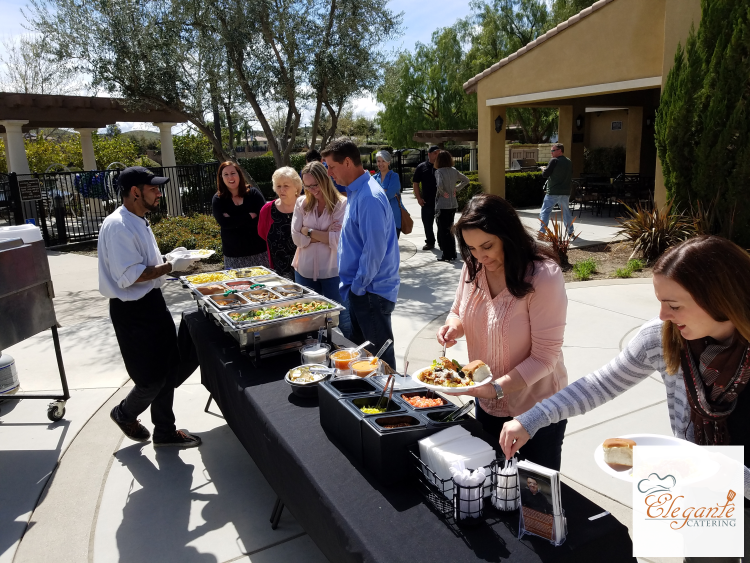 Why will your guests love our Pasta Bar Catering Menu?
Because we will be offering your guests such a variety of choices that they will be able to have fun choosing their favorite pasta plate!
Furthermore, if you would like a quick quote, you may speak to one of our Professional Catering Guides by calling (909) 559-1561.
What choices will your guests have?
First of all, your guests will be able to choose from…
2 Types of Pasta

Marinara and Alfredo Sauce

Meat Balls, Italian Sausage and Grilled Chicken

House Salad

Dinner Rolls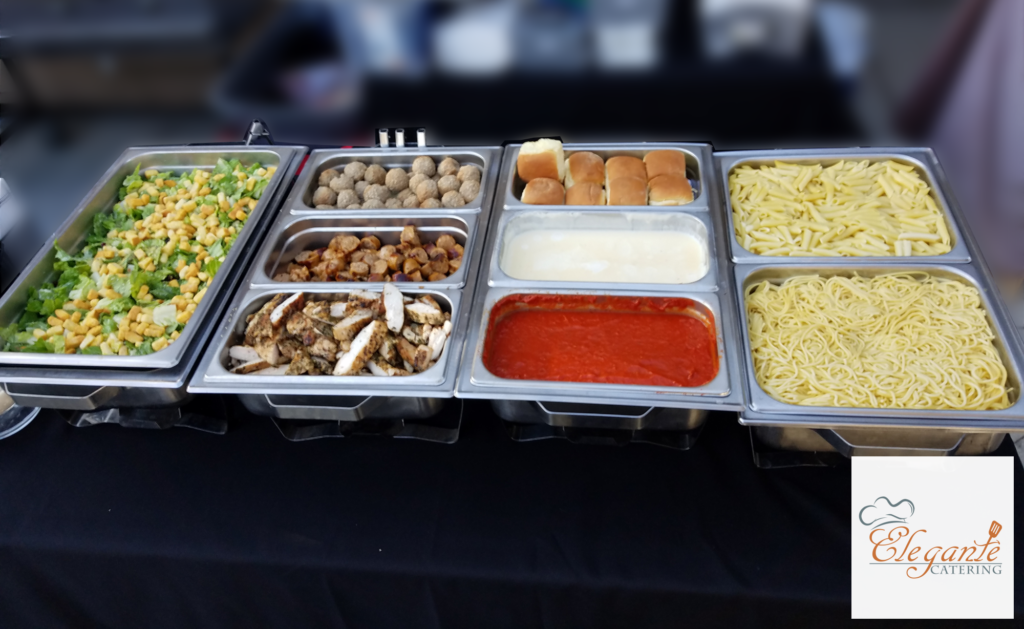 In addition, they will also get to choose from…
Parmesan Cheese

Red Crush Peppers

Black Olives

Fresh Parsley

Pepperoncinis

Fresh Tomatoes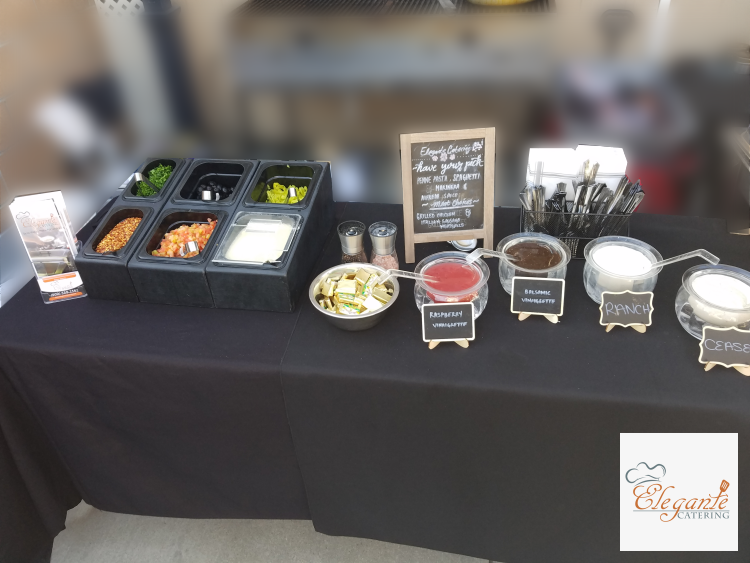 For a detailed breakdown of everything you'll receive when you Book us, Click Here to open a new window revealing our Pasta Bar Menu.
In conclusion!
Your guests will have a blast creating their favorite pasta plates like these…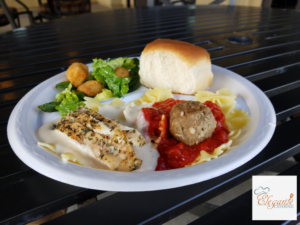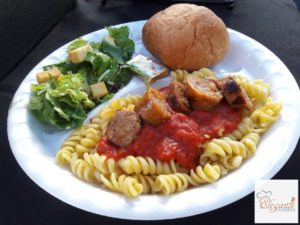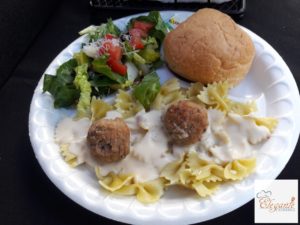 and you will love the compliments, not having to cook or clean and be able to enjoy every second of your event!
If you are Ready To Book Us, Call (909) 559-1561 and our professional catering planner will provide you with a quick quote and you will be able to decide to book us today!