Are you getting married and searching for Buffet Style Catering Ideas?
Come discover 3 of the best buffet style menus that look amazing, elegant and will fit any wedding budget!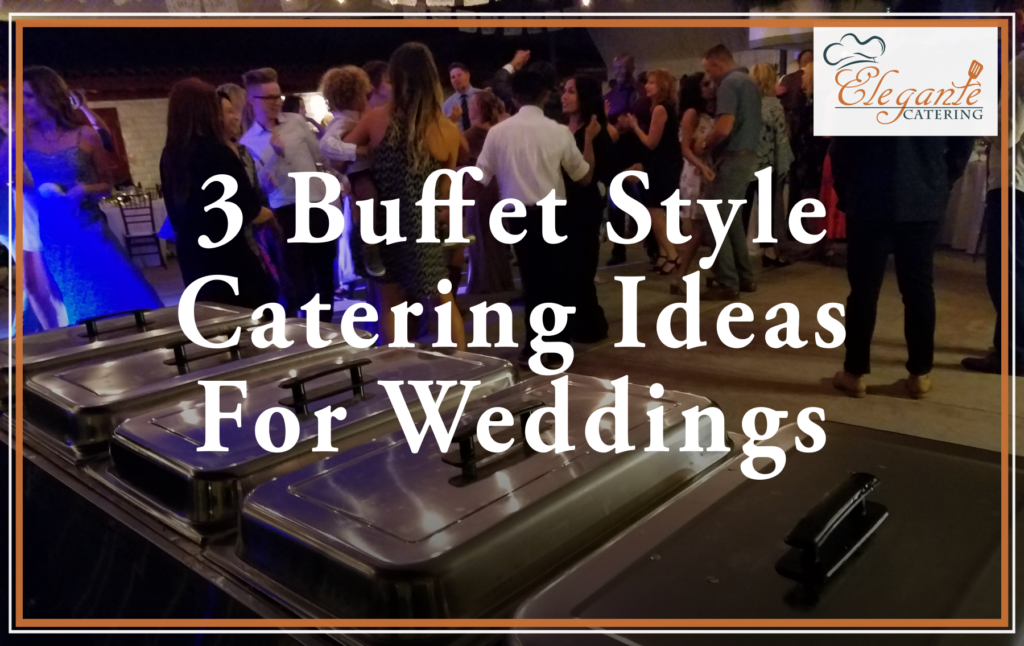 If, at any point, you have any questions and would like to speak to a professional catering consultant call (909) 559-1561 absolutely FREE and with no obligations!
Buffet Style Catering Ideas For Your Wedding
I have been catering since 2007, when my wife and I, bought a small little Mexican Restaurant in Fontana California.
Back then we only catered Mexican food and mostly tacos, which we named The Taco Specialist, because we are not your typical taco man!
In March 2012 we sold that little Mexican Restaurant and I put all my focused on Catering 100%
Over the years since then I have grown the business to include different catering menus.
Now we cater Mexican food, Italian food, BBQ and American food.
We service it in Buffet Style and as Full Service Sit and Serve style!
Today I will focus on only sharing with you 3 of our most popular wedding Buffet Style Catering Ideas.
but before we get started, if you would like to speak to a professional catering consultant to guide you through this process please give us a call at (909) 559-1561.
We would be glad to answer any questions and provide you with a quote while you keep reading!
NOW, Lets get started!
Buffet Style Catering Ideas #1

The Italian Pasta Buffet
Italian food is GOOD, plus it has a very elegant look to it and a perfect fit for any wedding!
I did put a little cool twist to the traditional pasta buffet.
When You Decide to Book our Italian Buffet for your wedding, your guests will have so much fun creating their own unique pasta plate!
Yes! Each guest will have plenty of choices to choose from.
They will be able to choose from…
2 types of pastas

2 types of sauces

3 types of meats

4 types of salad dressings

6 types of toppings

…and more!
Here, take a look at the whole menu, so you can see exactly what our Pasta Bar menu includes.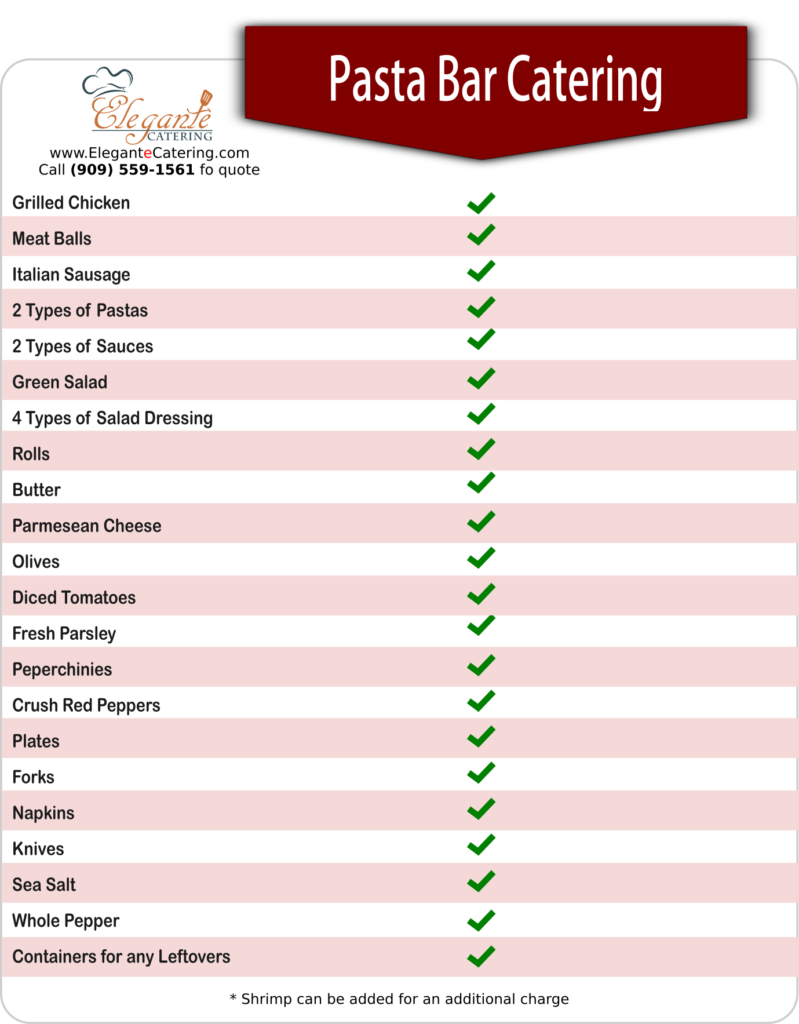 Call (909) 559-1561 and reserve your wedding day Today!
Take a look at some of our previous events…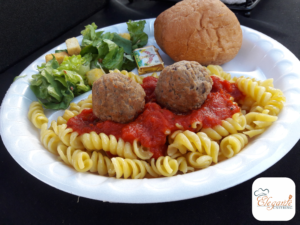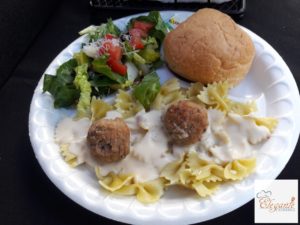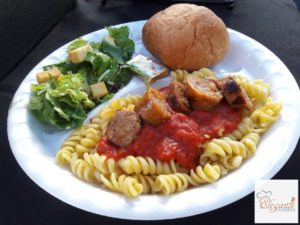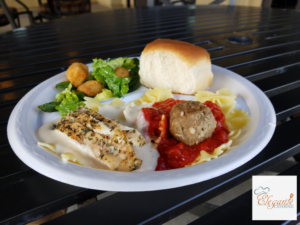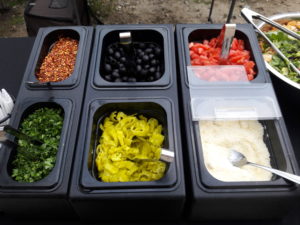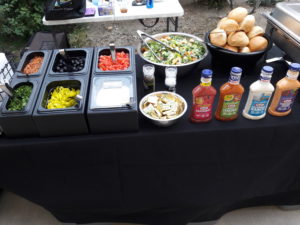 Buffet Style Catering Ideas #2

The Mexican Fajita Buffet
If your guests are more meat eaters, then choose the Fajita Buffet, it's an excellent choice!
We use nothing but the best in all our menus and here you'll enjoy our savory flat meat steak and grilled chicken breast!
…All on top of grilled caramelized onions with green, red and yellow bell peppers!
All with a side of rice and beans and to top everything off you have 6 choices on the topping station.
Plus, what makes this catering menu choice excellent is the extra service we've added.
Because we'll set tortilla warmers on every table and we'll be adding more as the event goes on, we added an extra FREE service…
We'll buss the tables, giving your wedding an up scale look of having "servers" with the economy price of a Buffet Style Menu price!
YES! IT's all included in our signature Fajita Buffet!
Now take a look at the menu below to discover exactly what the Fajita Buffet Menu includes.
Call (909) 559-1561 and reserve your wedding day Today!
Take a look at some of our previous events…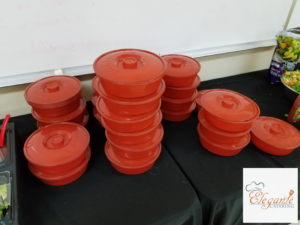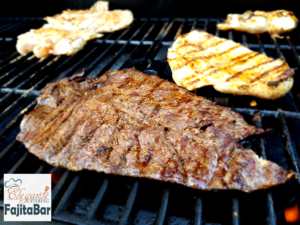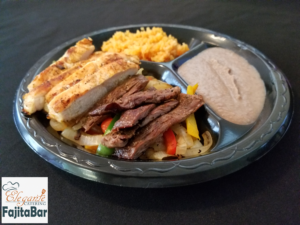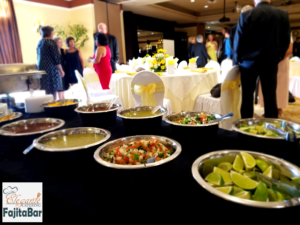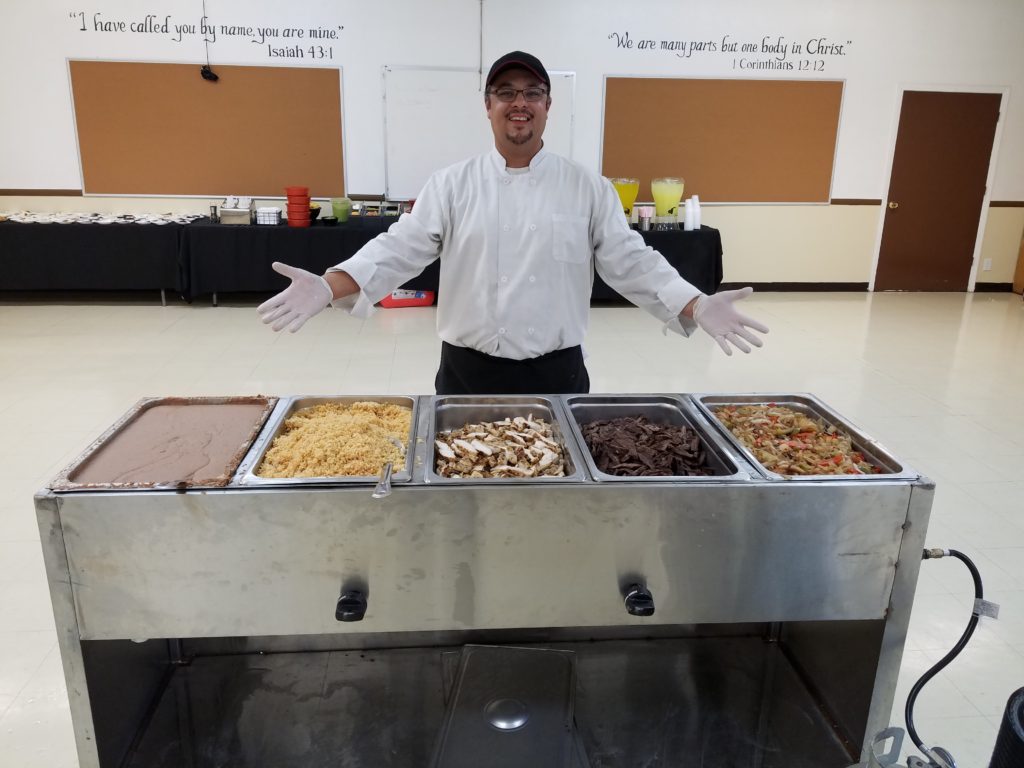 Buffet Style Catering Ideas #3

The Mexican Taco Buffet
Of course Everyone LOVES Tacos and you can never go wrong when you decide to serve tacos on your wedding day!
Here is something that is becoming very popular in weddings.
Tacos are a great choice to serve as your main entree for your wedding, but…
I have cater weddings where the bride and groom decide to serve our full service plated meal for the main entree.
…and then decide to also serve tacos after, so people can be munching on some good tasting food, while they drink, dance and have an amazing time!
Of course this all depends on your budget, but if you can afford both, your guests will have a blast!
Believe me!
Now having tacos for the after party or for your main entree are both a great idea.
We offer 3 different size packages that will fit any budget.
Mild Package

Medium Package

Hot Package
Here's a question I get often…
Are the packages based on the spiciness of the food?
Answer: NO. Hehehe it's just a clever play of words. It's just our way of saying Small, Medium and Large.
With that said take a look at what each package includes so you can make a great decision on which one you would like to book us for!
Would you like to Request a Quote?
Call (909) 559-1561
We service San Bernardino County, Riverside County, Orange County and the Los Angeles County! It would be our Honor to cater your Wedding!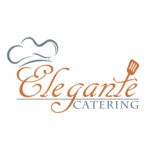 Buffet Style Catering Ideas