Are you searching for a caterer that provides seated plated meal catering services?
Come discover how Elegante Catering had everyone, who attended Barstow's community college Donner event, raving about how delicious the food was!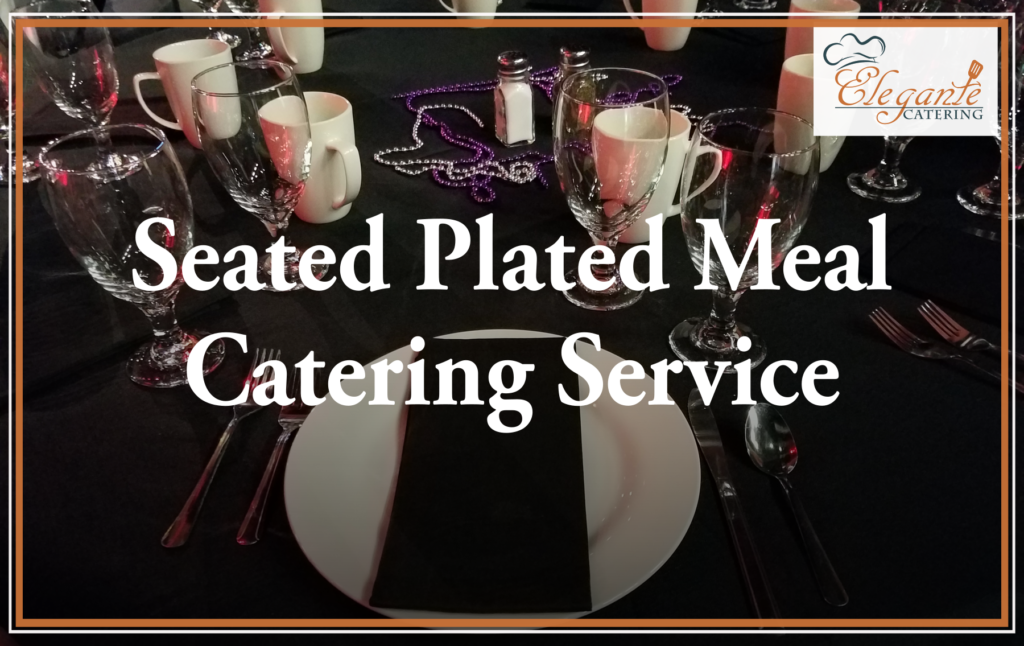 The people that we served that day are very important to the college, as they are the ones who generously donated over $30,000 last year to the community college of Barstow!
Call (909) 559-1561 to get a quick quote or Click Here to Fill Out our Quote Form.
As we arrived on time, I could feel the excitement running through all of us on the team.
Box after box of plates, glass ware, silverware, cloth napkins and coffee mugs started to roll into the dinner area…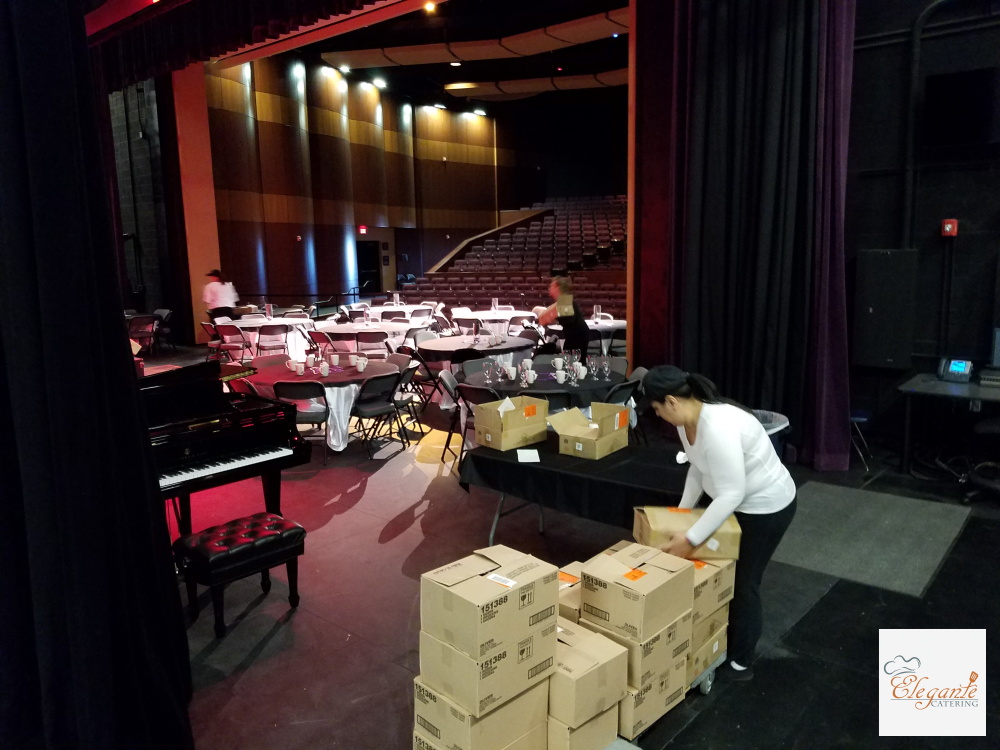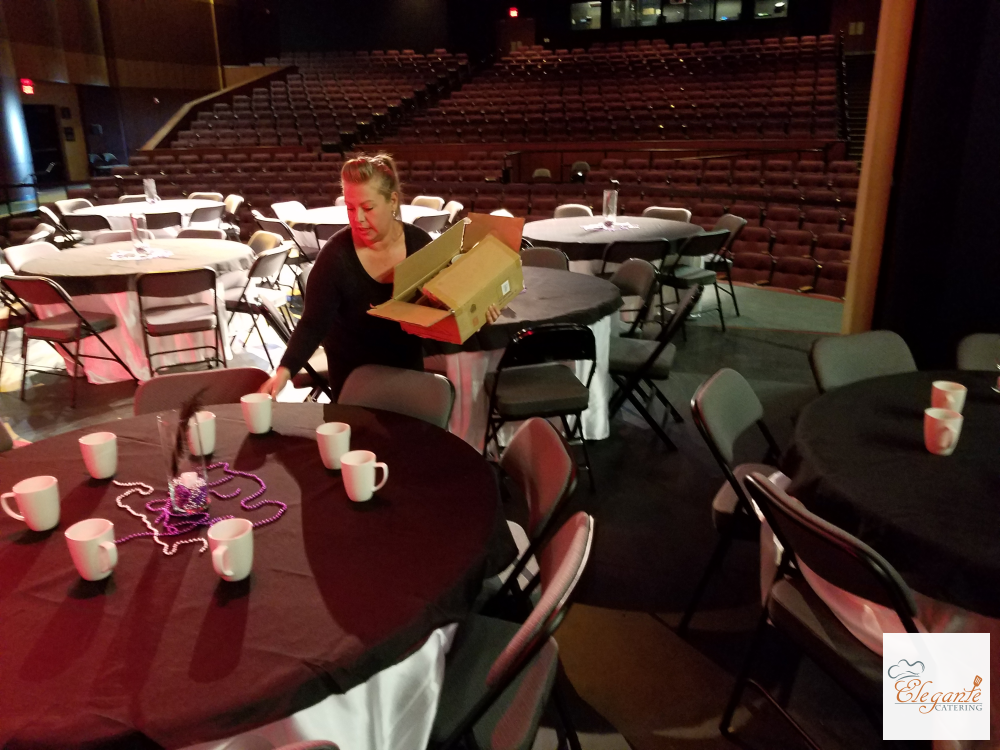 and strategically placed to impress!
If you are liking what you're seeing and would like a quote fill out this form click here.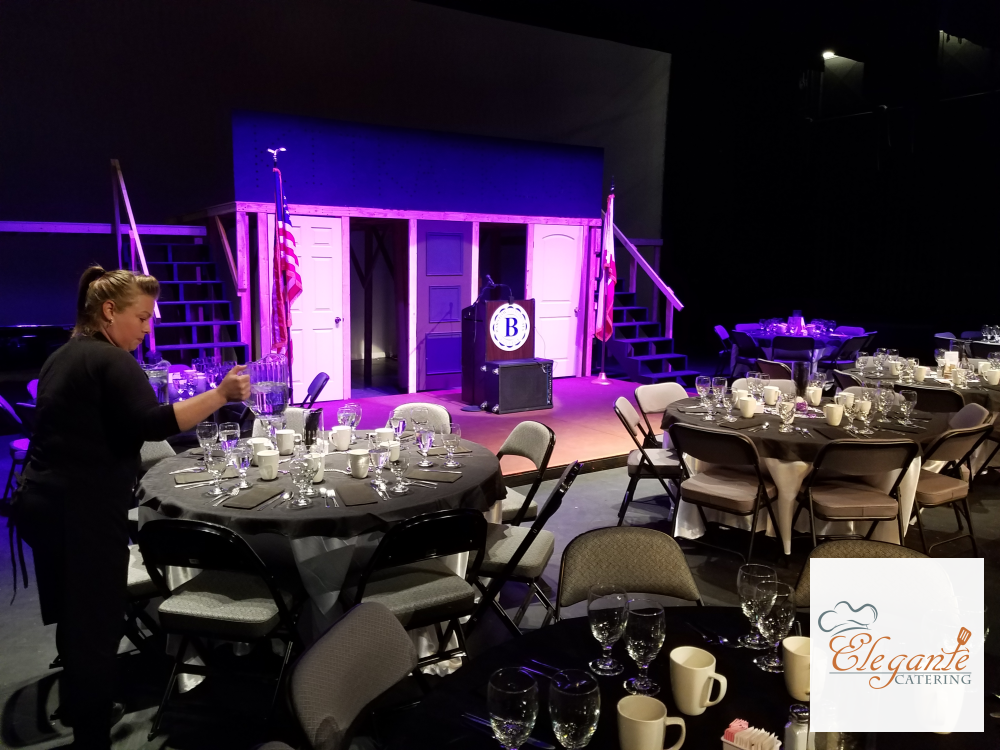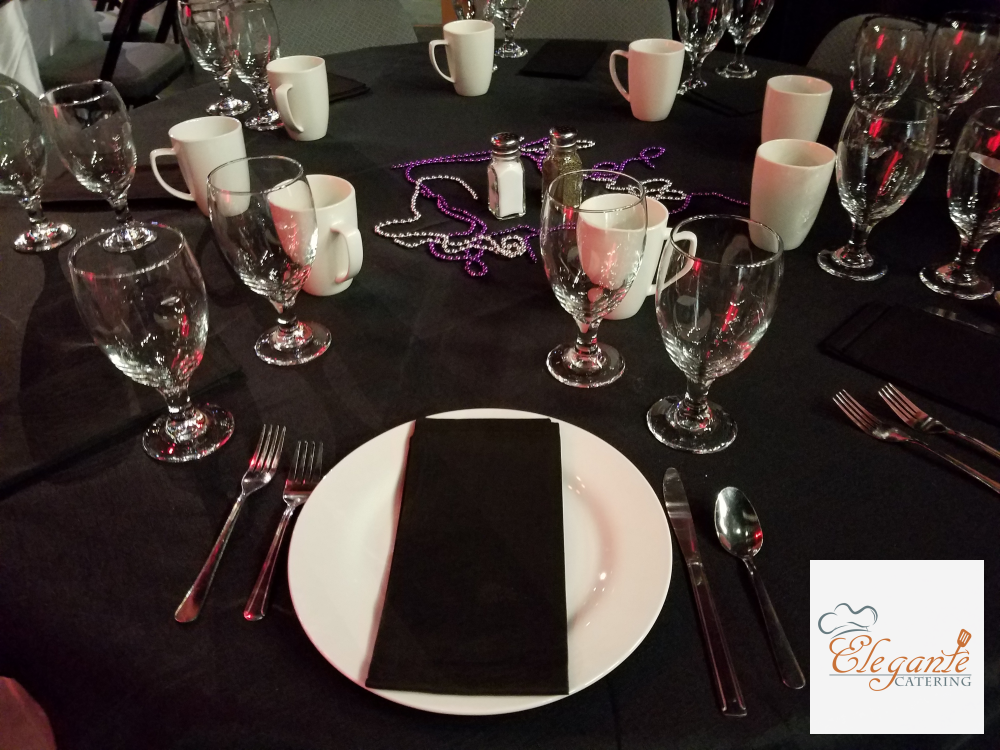 As the dinner tables were being set up, the cooking and prep area was starting to come together as well.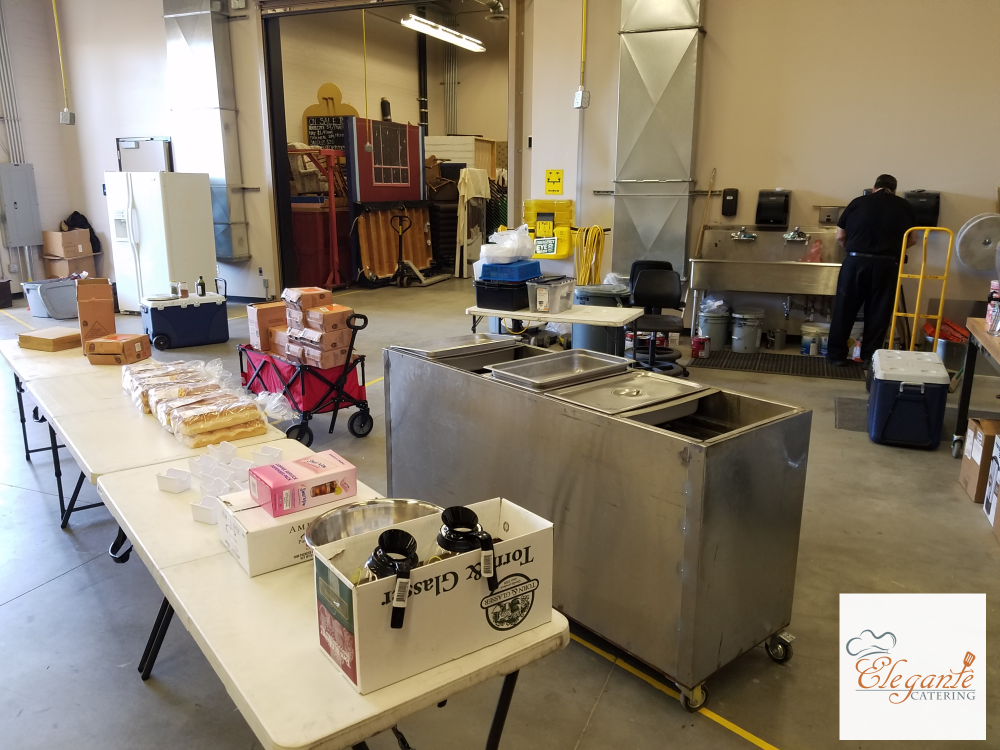 Then we were hit with a BIG Obstacle!!
Apparently there was some miscommunication with the organizer of the event and our connect person.
We were now informed that the serving time actually had to be 1 hour earlier then anticipated!!
The whole team was a bit shocked, but…
Elegante Catering was more than capable to take on the challenge!
We regrouped and started to do what we do best!
The cooking of the chicken and loaded mash potatoes got started…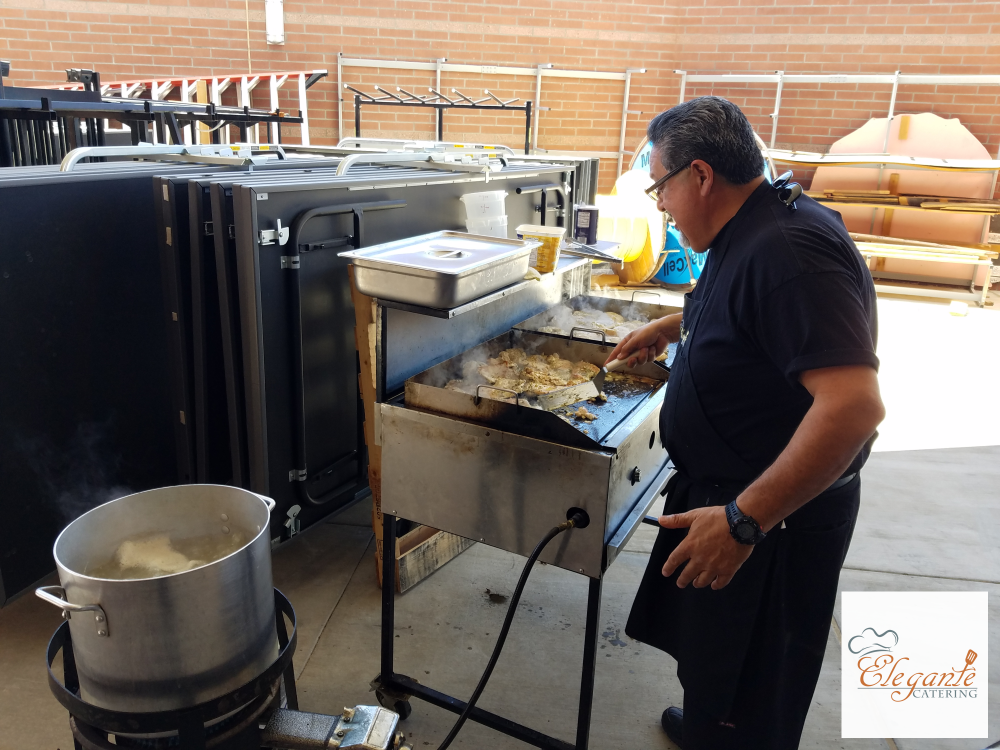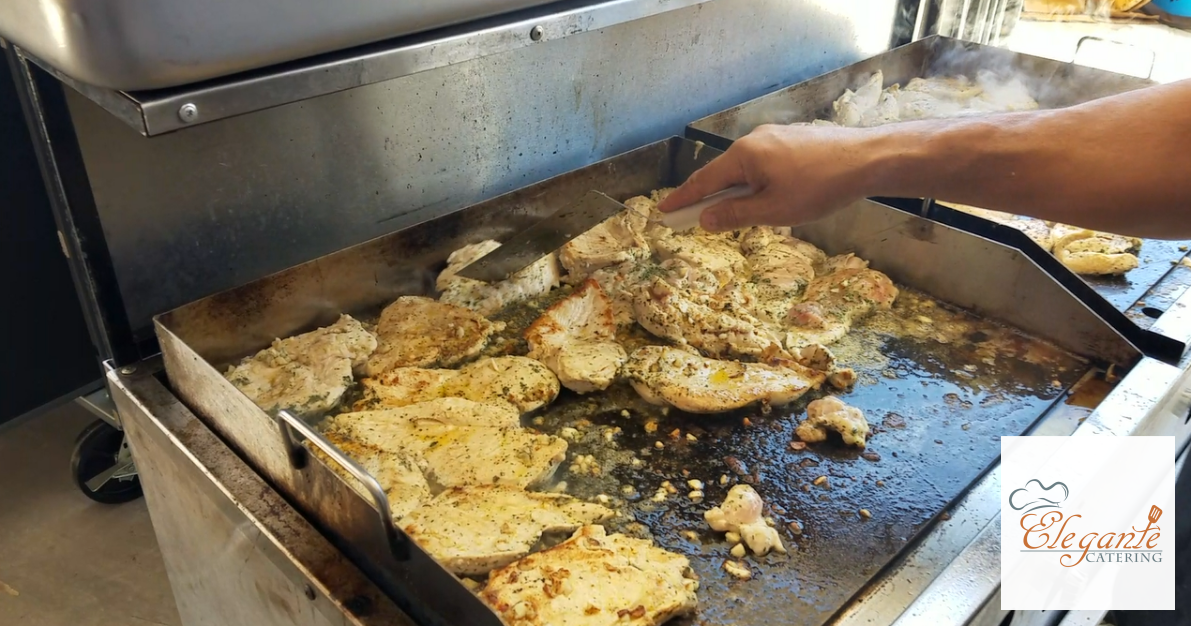 Call or Text your questions to (909) 559-1561
The Chicken was deliciously cooked using roasted garlic, butter and Elegante Catering's signature spice blends!
The Mash Potatoes were loaded with bacon, cheddar cheese, Mexican cheese, butter and some milk to get it to he perfect consistency.
For today's Seated Plated Meal Catering Service menu we started with a Fresh Romaine Salad dressed in a Balsamic Vinaigrette!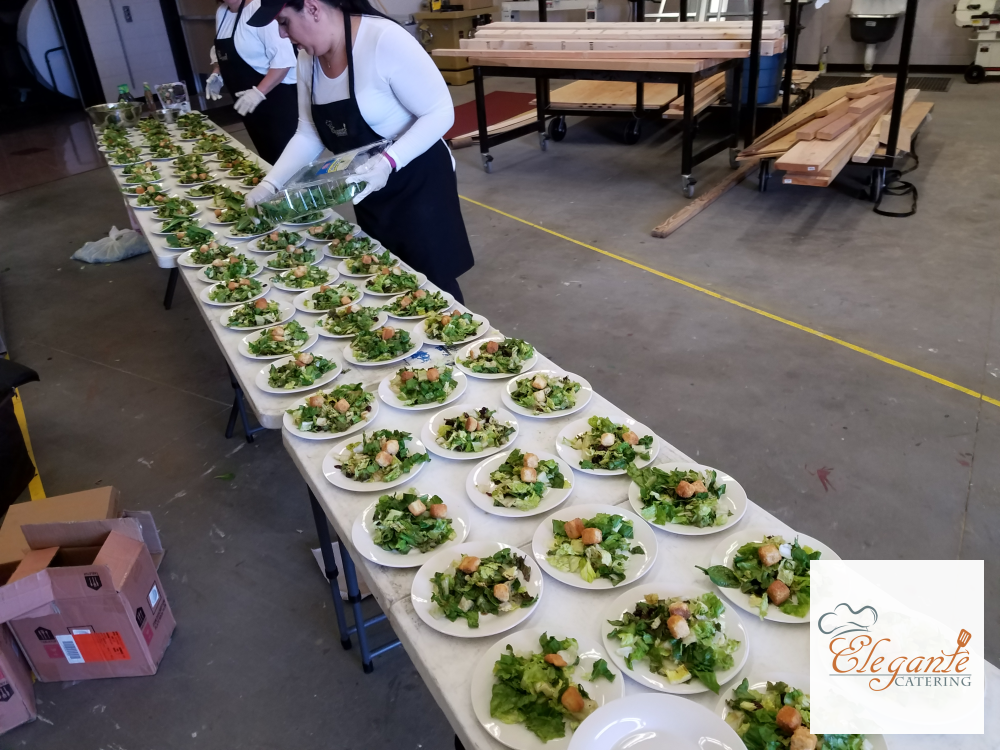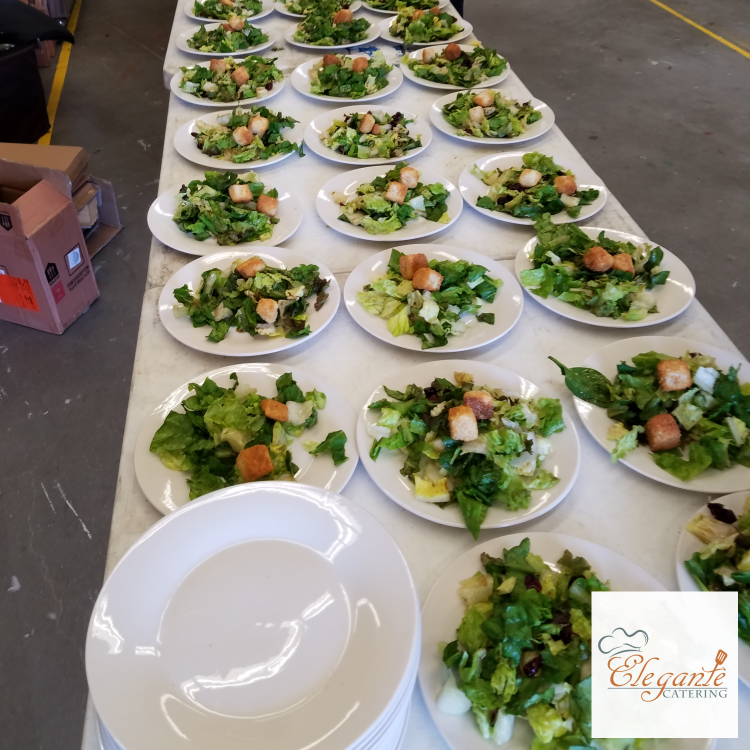 Then as the Salads were being served the Steaks were almost ready!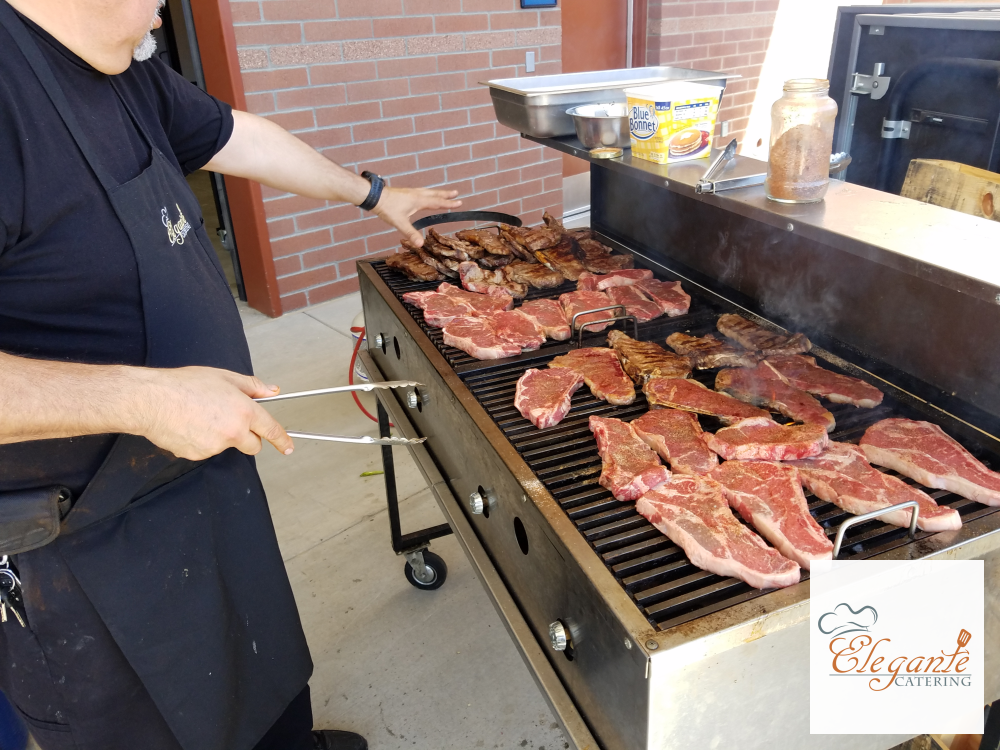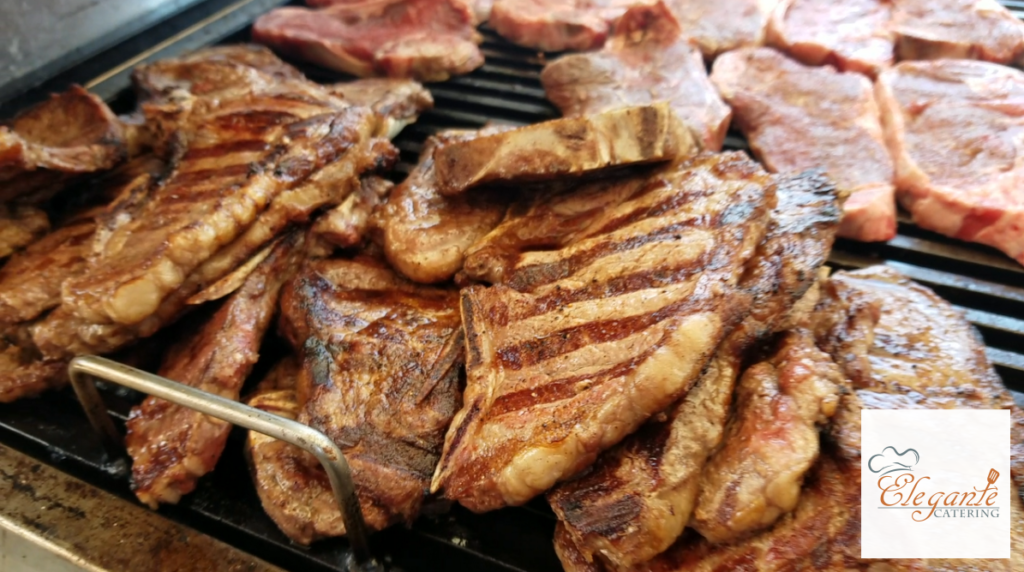 Call today to receive a quick quote (909) 559-1561
These New York Strip Steaks with the Bone in came out PERFECT!!
All in all this event came out amazing, in spite the hour we had to adjust to!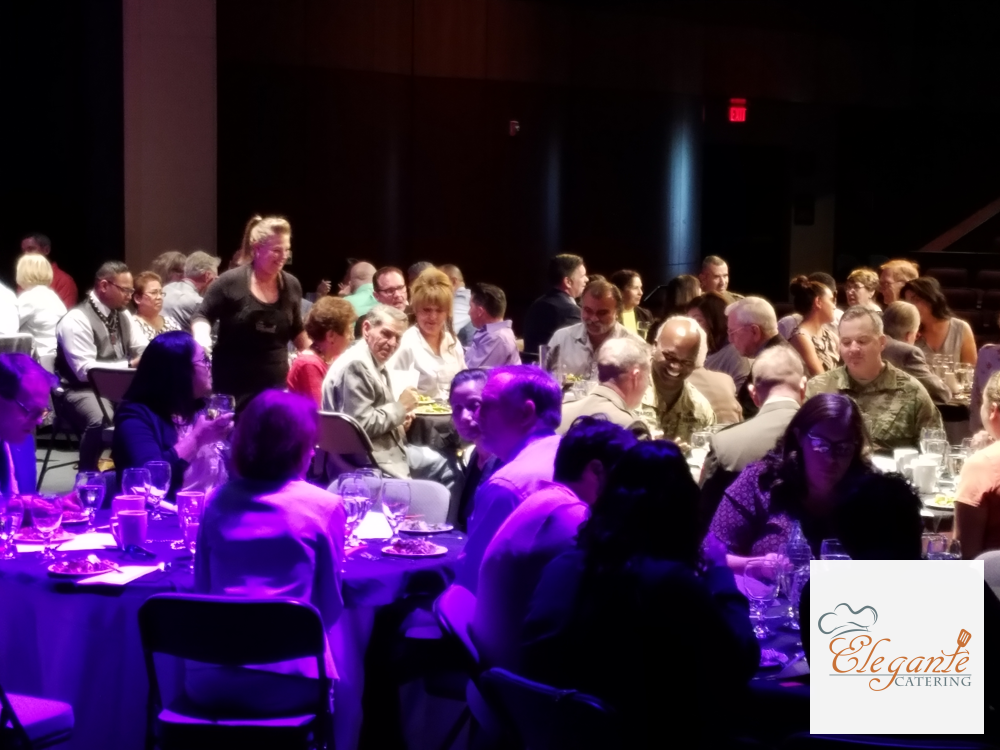 Right after the event we have several people go into the back just to let us know how good the food was.
If you are planing an event and are searching for a caterer that provides Seated Plated Meals…
Here at Elegante Catering we would love to cater your next event!
Call (909) 559-1561 and one of our Catering Specialist will be happy to provide you with more information, answer any questions you may have and provide you with a quote.