Pasta Bar Catering is a great idea to have us cater on your next event!
It's the perfect combination of Affordable Convenience and Style. You'll be providing your guests a buffet style fancy upscale plate that could easily be switched over for us to serve it as a sit and serve style menu.
Visit our Italian Pasta Bar Menu to discover everything you'll be receiving.
Pasta Bar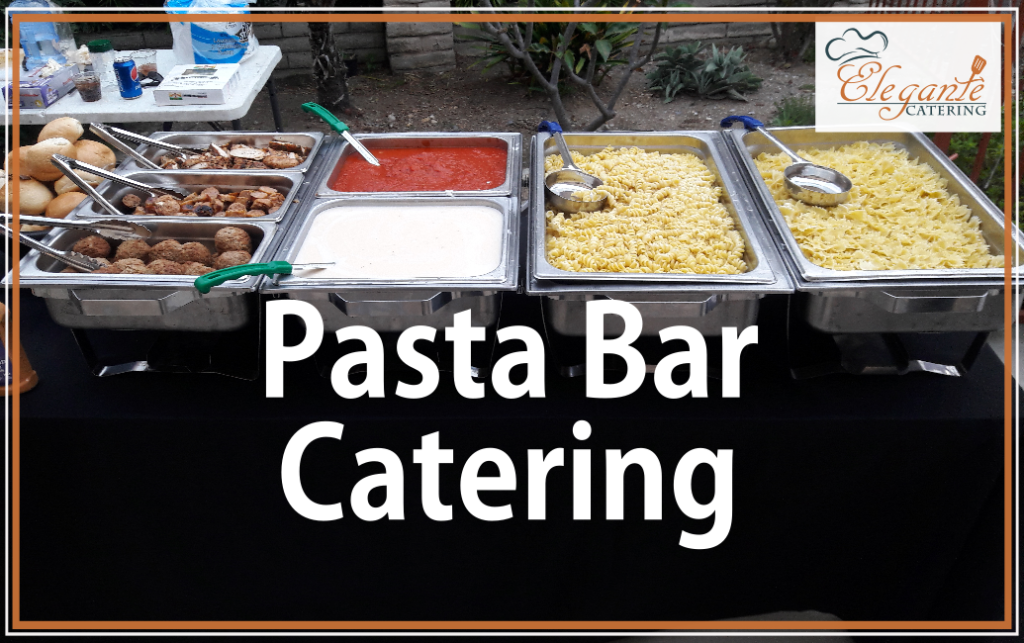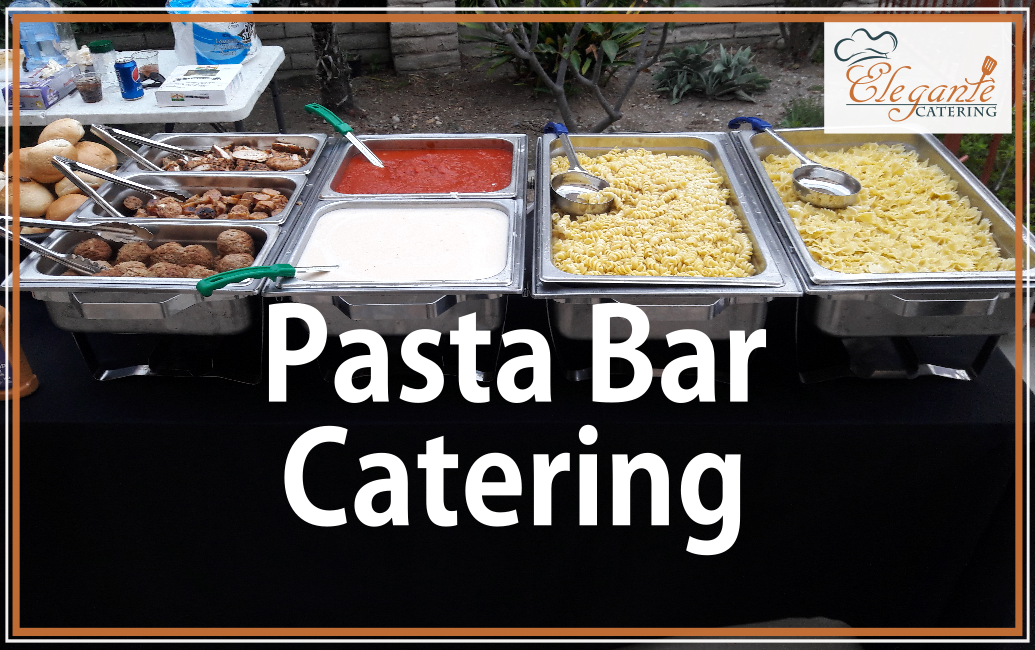 Italian Pasta Bar by Elegante Catering
This option is great for Weddings, Anniversaries, Companies, Birthdays and any event you would like us to cater Italian food.
Here at Elegante Catering we strive to serve you as best we can by listening to how you would like your special event to turn out.
Feel free to Call us or Text us at (909) 559-1561 to get all your questions answered and to set a simple yet powerful catering plan tailored just for you.
Check out what this package includes and see for yourself why our customers are so excited about!
Pasta Bar Catering Menu
When you make a decision to book for this package we'll arrive one hour and a half before you would like us to start serving.
This will allow us to set up and cook on site…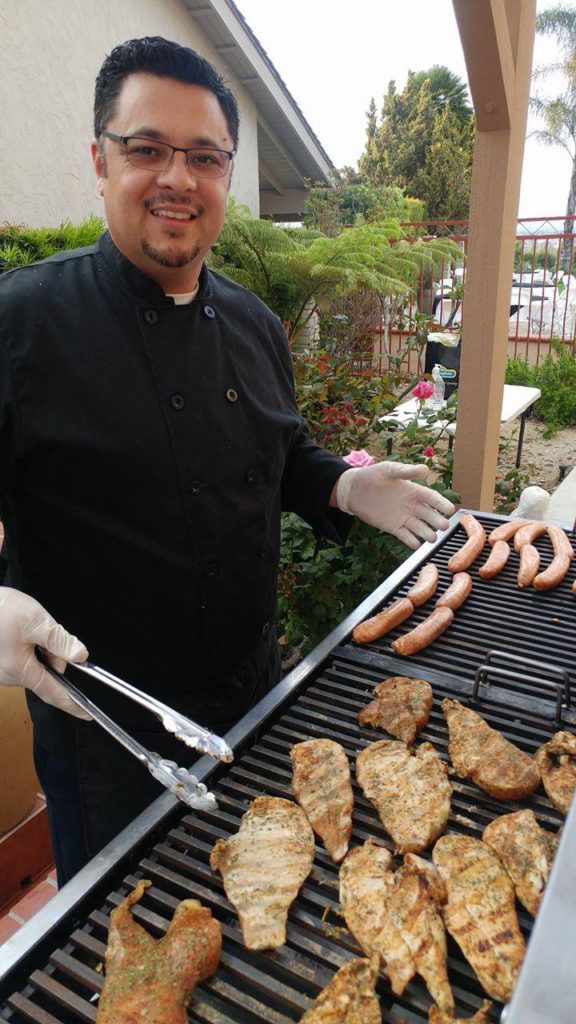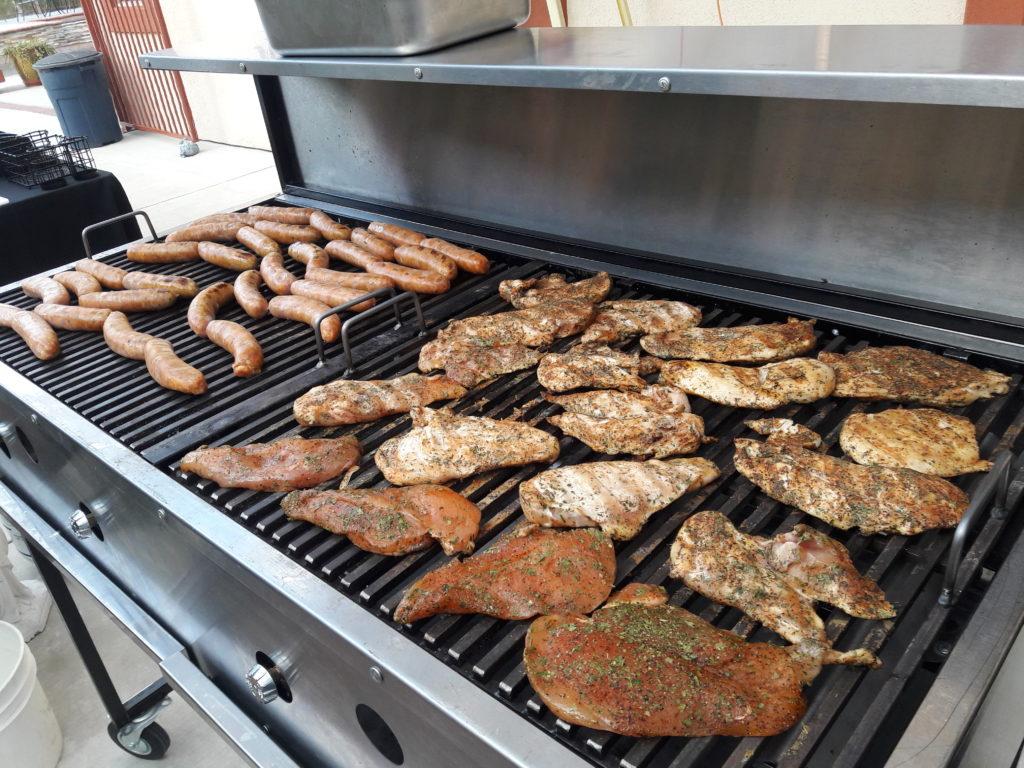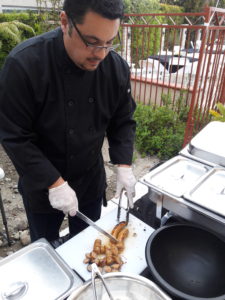 Once everything is prepped to perfection and delicious, we will serve for two hours!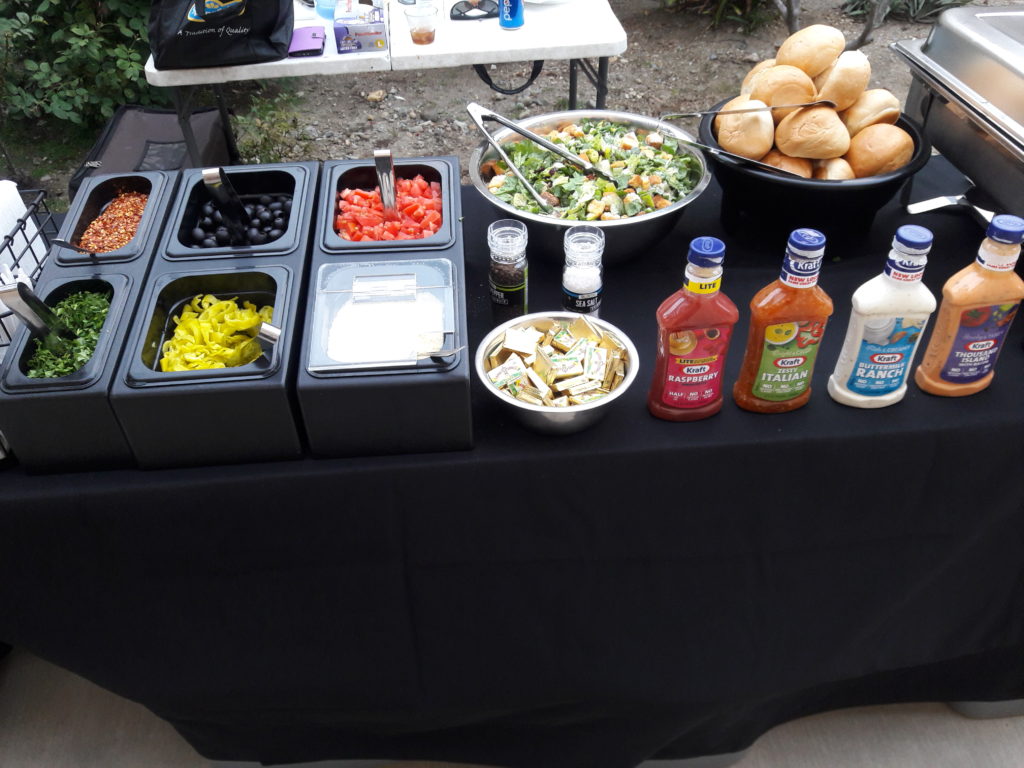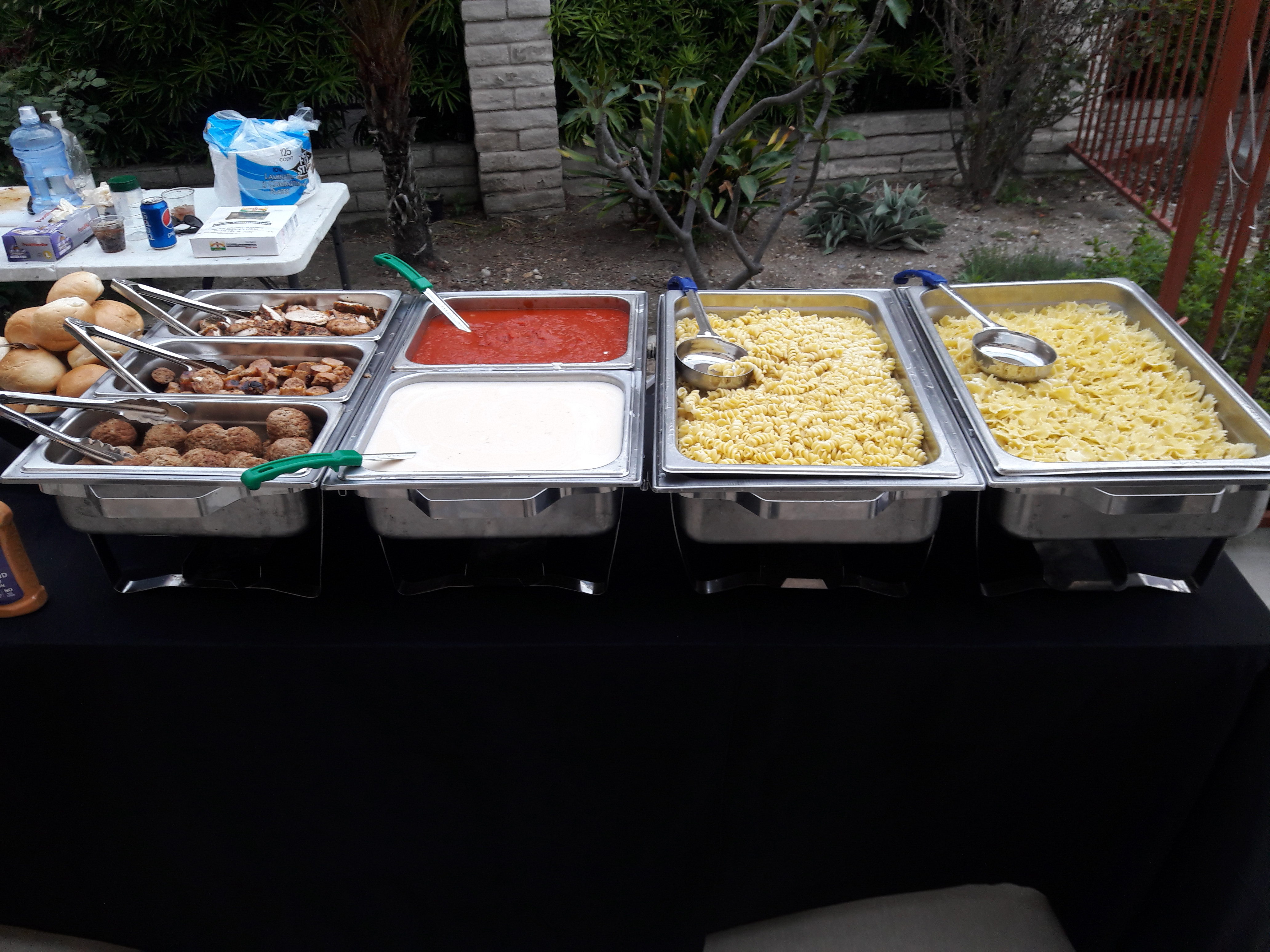 You and your guests will enjoy a full Italian Pasta Meal!
Start by choosing your favorite pasta topped with your favorite sauce.
Finish your pasta choosing with your choice of Grilled Chicken, Meat Balls and Italian Sausage. Are you getting hungry? I know I am…
Lastly top off your plate with a delicious fresh roll and butter, with a side of our famous Romain house salad! Don't forget the Italian Topping Station…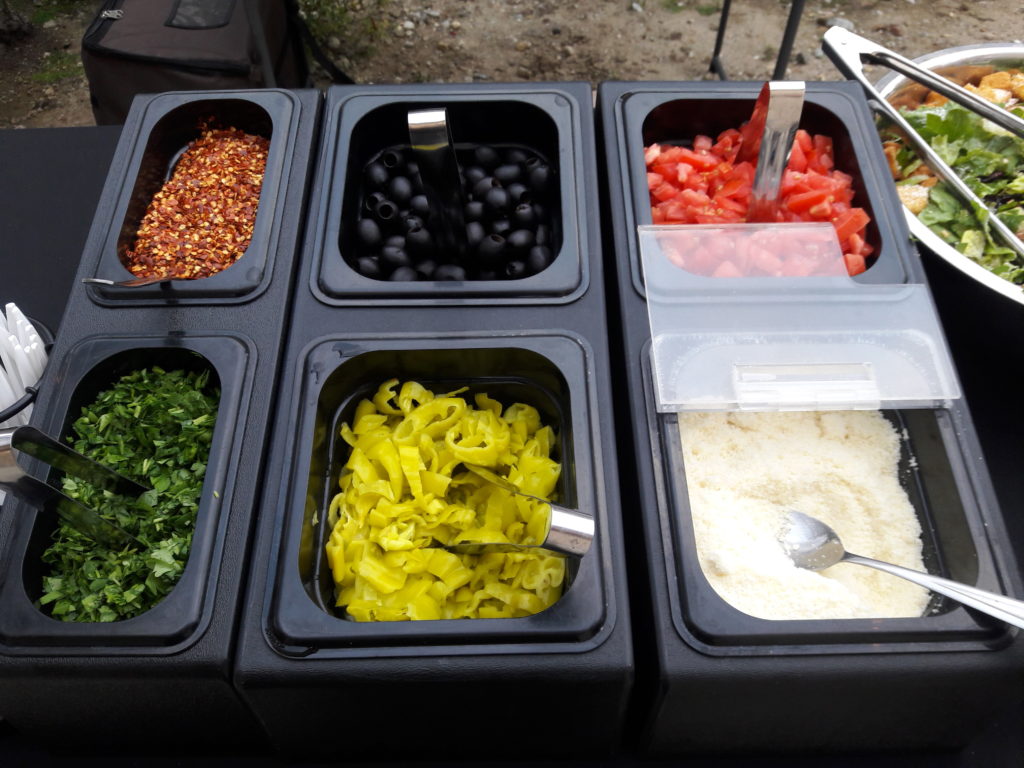 You have a choice Red Crush Peppers, Black Olives, Tomatoes, Fresh Parsley, Peppercinis and Fresh Parmesan Cheese!
Everything you need to have a complete Italian Meal!
If you are ready to call us for a quote or book us for your next event call (909) 559-1561
One more thing before I leave you to make a decision to book us…
What you see above is on a create your own pasta bar buffet style, where you and your guests line up and we serve you on the lie, but…
We may, at your request, take this up a notch by serving you and your guests right at the tables, making this a more upscale and elegant event!
So set up the tables and make it a great day!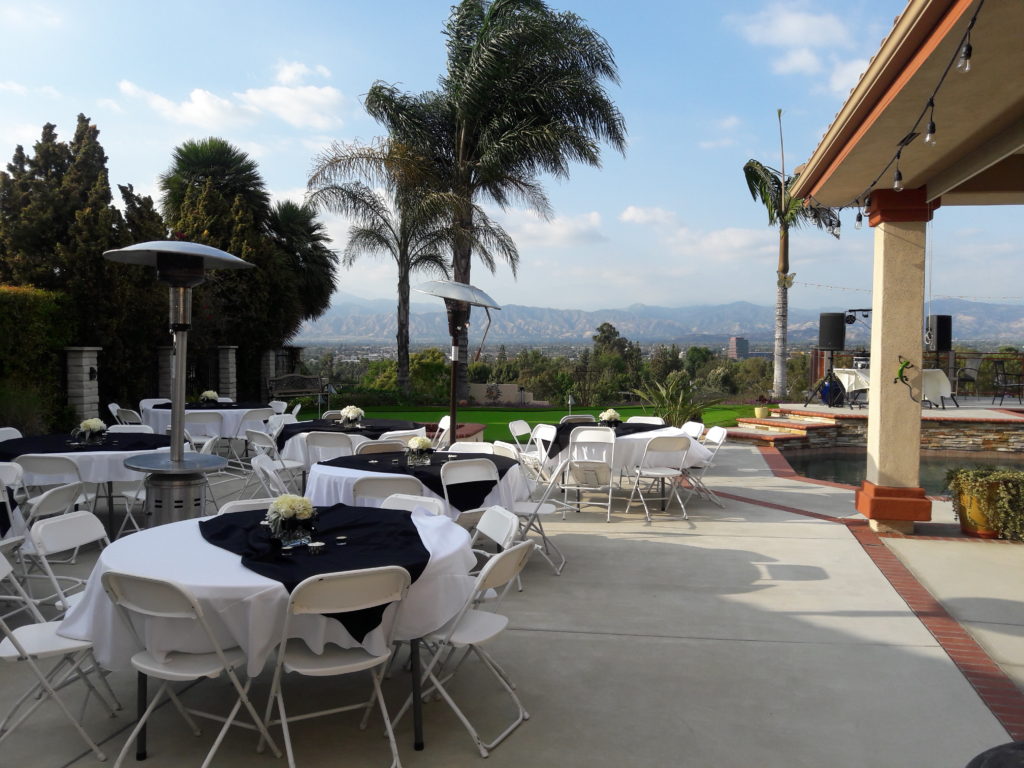 It's your choice in how you want us to cater your event!
Call us or text us today to talk more about how Elegante Catering can make your day a special one.
(909) 559-1561
Let us know what your thoughts are or leave us a question on the comment section below! THANK YOU!