Are you contemplating having your wedding at the Hidden Oaks Retreat Center?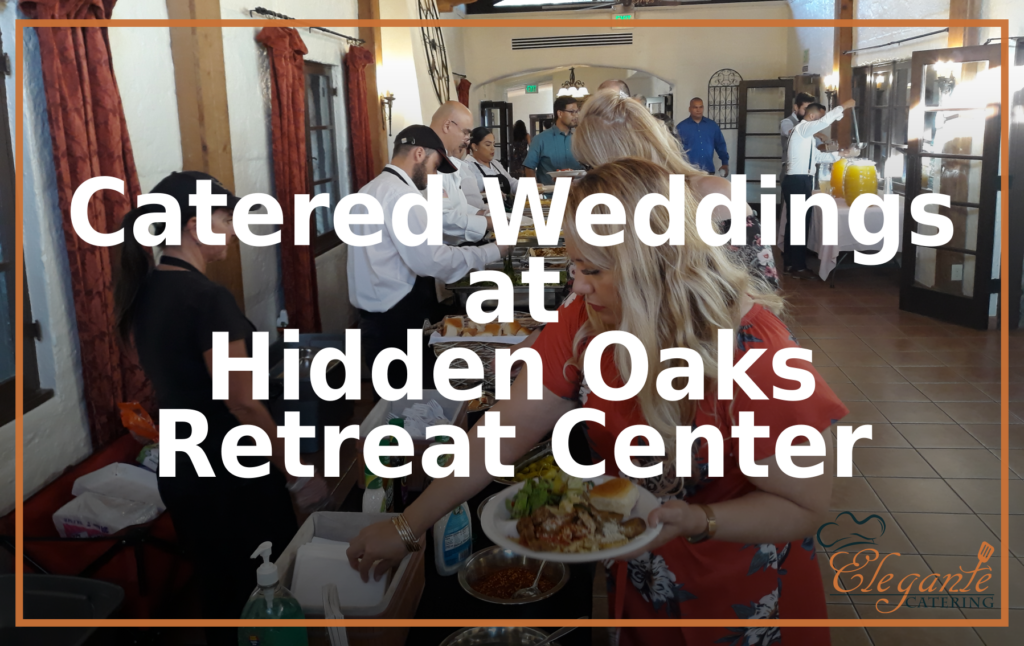 The Hidden Oaks Retreat Center is one of my favorite places to cater! This is truly a hidden gem in the middle of a city called Rancho Cucamonga.

With the so many choices of venues out there, Deciding where to host your wedding can be a challenge.


I've been professionally catering since 2007. Plus catered many times at this location, so I will provide you with my most honest and insider view!
To help you with you decision I will show the pros an the few cons of this event venue.
Where is the Venue?
Located at 6558 Hermosa Avenue, Rancho Cucamonga, CA, 91737.
I will let you know right of the bat that the entrance is a bit difficult to find. They have a fairly small sign directing guest from the main street.
Take a look at this satellite view of the entrance.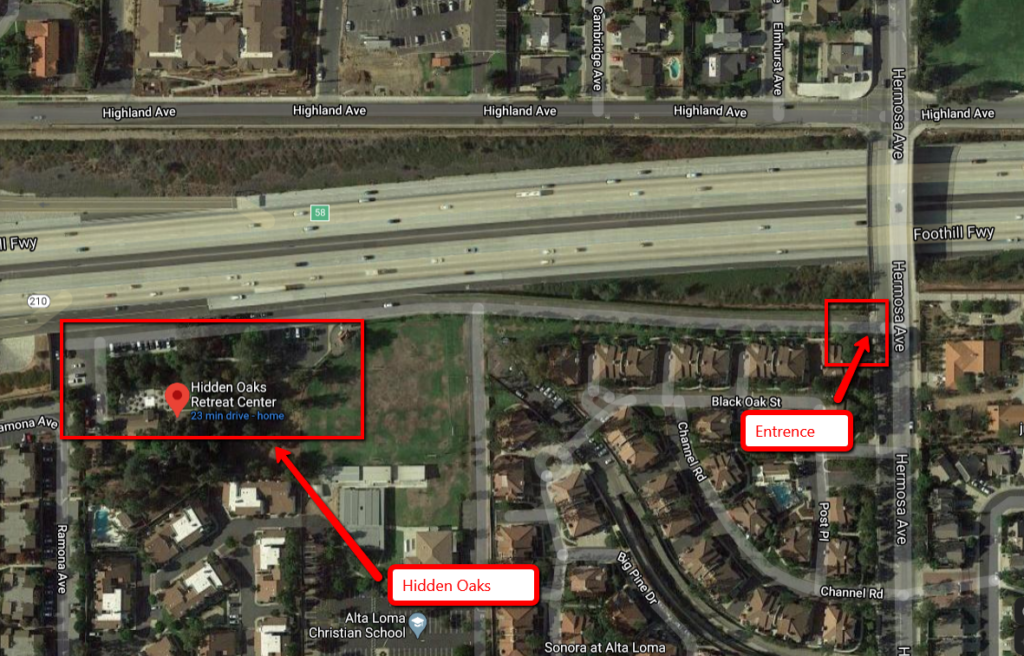 If you drive too fast you'll most likely miss it! Now here is a street look at the entrance.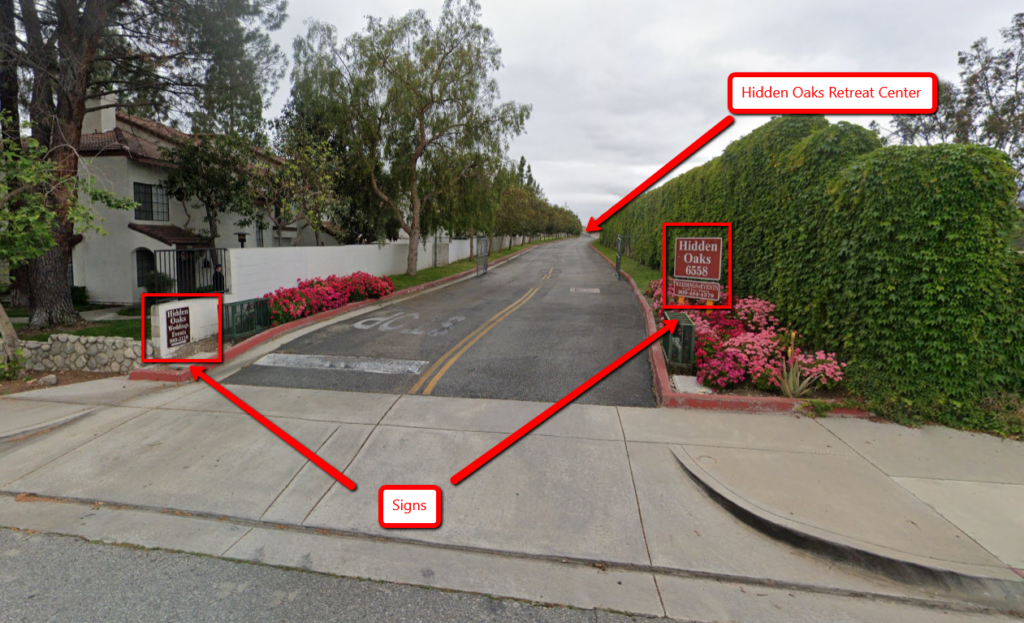 I hope these pictures help you find the entrance to the Hidden Oaks Retreat Center much easier. Also feel free to share these pictures with your guests.
I always share this pictures with my team members that have never worked a catering gig there.
What about the parking situation?
But once you enter there is plenty of parking.
I do like that they there is parking right in front of the reception area. This is great for some of the older guest and those who have a hard time walking moving around.
Another plus is the very friendly staff!
It is great that they have employees guiding people in the parking area. Plus the staff in the venue itself are always ready and willing to help in any way.
The Hidden Oaks Retreat Center in Rancho Cucamonga has a lot of history and it's been there for over 100 years! If you would like to know more about it they have a great history article on their website!
When it comes to choosing your caterer they are very flexible and allow you to choose any reputable caterer you wish.
Will there be enough space for my buffet?
I do suggest once you have booked a caterer, have them visit and tour the event venue. It can have some challenging logistics the caterer will need to understand to provide you with the best and smoothest serving possible.
Every time we have catered at Hidden Oaks Retreat Center we know exactly how to set up and be ready to serve from 40 guest to up to 300.
The reason I also mentioned your caterer of choice needs to see the place is that there a couple of places they usually would like the food to be served.
Either in the outside patio or inside the hallway of the building which in both cases there is not that much room. Yet we are able to set up in a way that we have the buffet line moving and all guest through and eating in 30 to 45 minutes.
Here is the team cooking and prepping for the Italian Pasta Bar, right outside the patio area…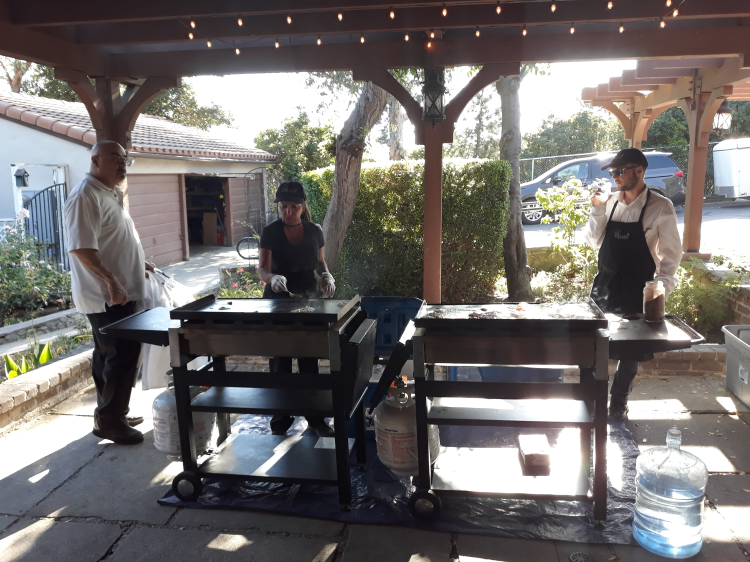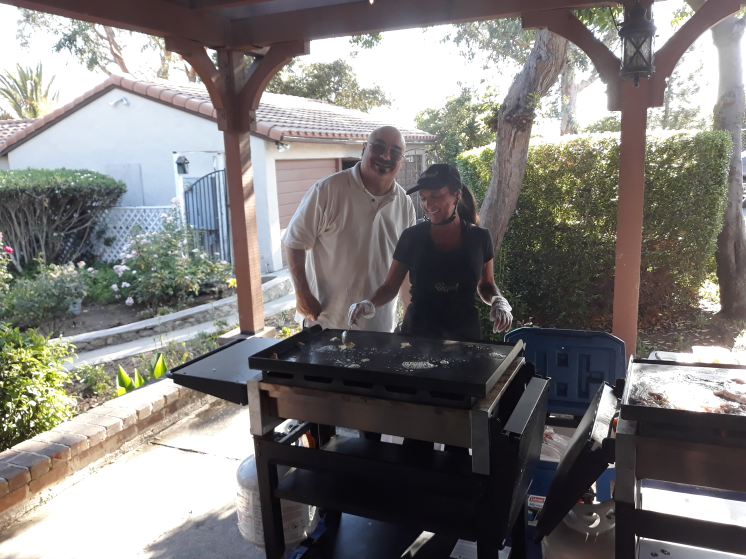 We love to see happy guests!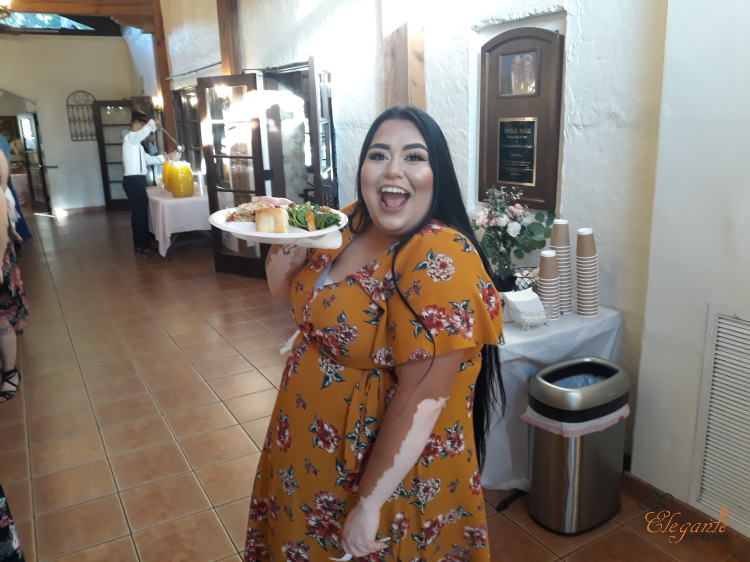 The area where they perform the ceremony is usually on the back of the house and there is plenty of space as well as to the area where the reception are held.
Is there enough room for the party?
The simple answer is… Yes!
The reception area is very large and according to their website it is able to handle up to 300 guests.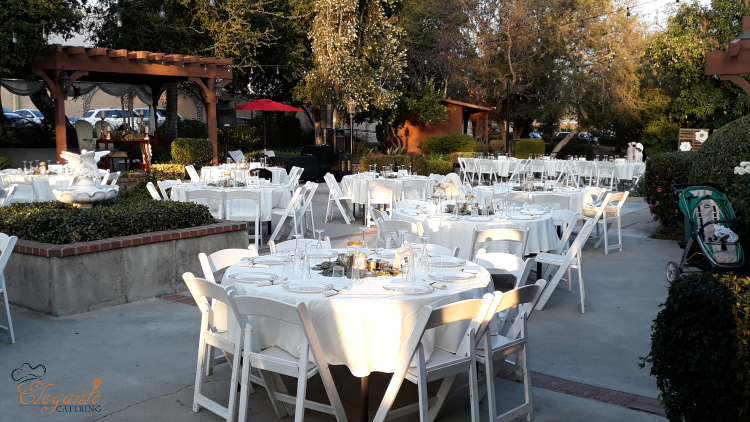 Where can the Barntender set up?
Unfortunately at the Hidden Oaks you can not have any alcoholic beverages, so if you would like a bartender then it would have to be a dry bar, serving only water, coffee, tea and soft drinks.
Here at Elegante Catering we have bartenders on staff that are trained and ready to tend bar be it dry or not.
Check out some behind the scene footage
Here are some behind the scenes videos we do LIVE during the events when you Follow us on our Instagram Page here -> https://www.instagram.com/elegante.catering/
What did you think?
Leave us a comment or question below about the Hidden Oaks or our catering services.
Would you like a catering quote?
If you would like to receive a quote from Elegante Catering please call our catering coordinator at (909) 559-1561 or fill out our online form here: https://elegantecatering.com/request-info/
Check out what Ricky said about Elegante Catering on his wedding at the Hidden Oaks Retreat Center
Read Ricky M.'s review of Elegante Catering on Yelp