The Grove of Redlands Wedding Venue is an amazing wedding destination! With majestic views of the San Bernardino mountains. Surrounded by 20 acres of orange groves, your wedding will be something to remember!
If you are looking into hosting your wedding here, let me tell you, you won't regret it. It is large enough to accommodate up to 500 guests and beautiful enough to make amazing memories.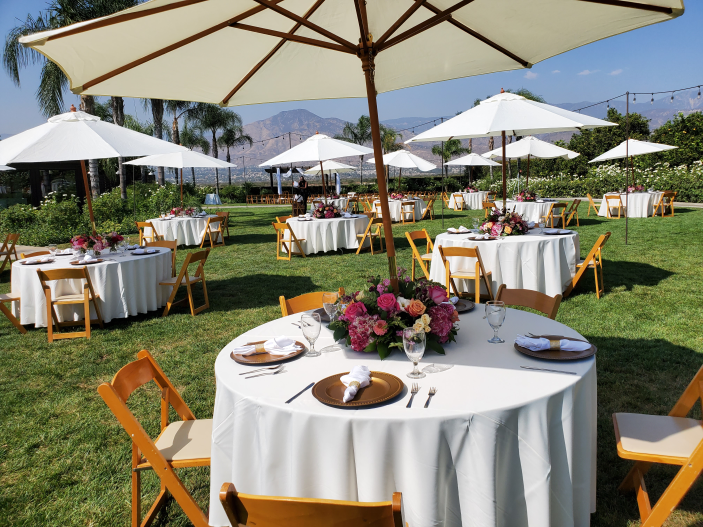 Let me tell you, it is a pleasure working in a large venue with enough space for my servers to comfortably serve dinner. We've catered several times here at the Grove of Redlands. Each time we have such a wonderful time helping couples create delicious memories.
CLICK HERE to check out their website.
For today's serving style the young couple decided on our PLATINUM Package plated meal. The perfect package to make your wedding a memorable one!
Starting with an hors d' oeuvres station right after the wedding ceremony. Guests were able to enjoy, Chicken Kabobs, Shrimp Mini Cocktails, and Garlic Shrimp Guacamole Bites.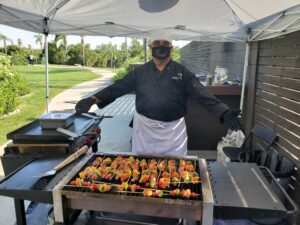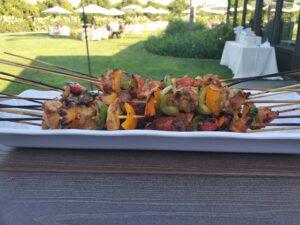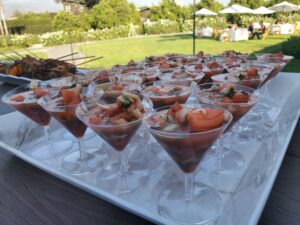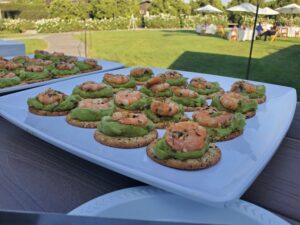 After an hour of mouth-watering appetizers, we started dinner with a Ceaser salad.
Followed with a New York Steak or Marinated Chicken dinner with Garlic Roasted Potatoes and Mixed Veggies for the sides. Lemonade and Iced Tea was served during dinner.

Watch the video below for behind the scenes footage of a wedding we catered at the Grove of Redlands.
This was a beautiful wedding! Elegante Catering is not just about cooking amazing dinners we are in the business of creating delious long lasting memories for your and your guests!

Congratulations Ubaldo and Ivane! May God bless your marriage for many decades!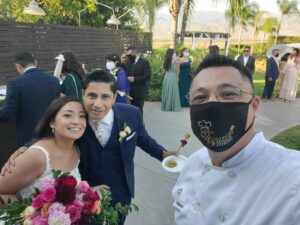 If you would like a quote from Elegante Catering please fill out our Request a Quote Form and a catering quoordinator will respond to you within 24 hour or less.